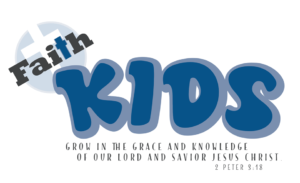 What we will be talking about in December
252 KIDS: The Big Give… Generosity!
FIRST LOOK KIDS: Special Delivery, Jesus is born!
What We Believe About Kids Ministry
There are many influences on your children and grandchildren in today's world.
At Faith Assembly, we believe two influences- the home and the church-
are better when working together to impact the next generation.
2 > 1 + 1. This is Family Ministry.
We desire to incite wonder, provoke discovery and fuel passion in the heart of every child. Our mission is for kids to grow up with an authentic faith in Jesus that connects them to a better story for their life.
To help kids see God for who He is.
To help kids see themselves the way God does.
So that kids can love others the way He does.
Our program for preschoolers incites WONDER, helping them embrace a God who is bigger than their imagination.
This is their "first look" at the immense love God has, and always will have, for them.
By the time they are 5 years old, we want every child to really know:
Jesus wants to be my friend forever.
Our program for elementary kids provokes DISCOVERY. We invite kids into a new understanding of how to grow in relationship with Jesus, and how their faith intersects practically in real life.
By the time they are 12,
we want them to know 3 core truths:
I can trust God no matter what.
I need to make the wise choice.
I should treat others the way I want to be treated.
We desire to partner with the family by providing tools and resources for you to use at home that directly connect with what they are experiencing at church. Some of these will be handed to you when you pick up your kids, some are online resources and live events.
What would happen if you intentionally created moments of spiritual connection with your kids, fun activities and meaningful conversations so the whole family is growing together?
C
onnect & Grow With Your Kids
Reinforce What Kids Are Learning in Church at Home with Videos, Family Games & More!
Infuse Your Kids with Godly Truths Through
Professionally Produced
Kids Music
Resources Just for Preschoolers!
Resources Just for Elementary Students!
Strengthen Your Marriage:
Prepare & Navigate New Phases of Your Child's Life: