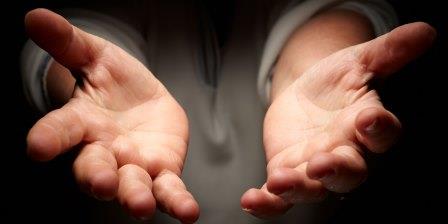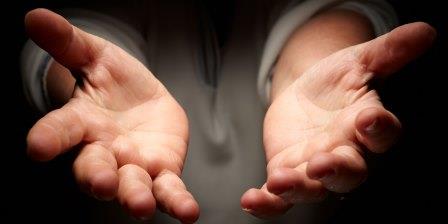 There isn't a person among you who would give his son a stone if he asked for bread,

is there?
Matthew 7:9 (ISV)
Many of us are familiar with Matthew 7:9. Although this scripture is rich with lesson as it was intended, for our purpose however, we're going to focus on the topics of asking, giving, and the gift. You and I will remain the 'giver' as noted in the scripture, the 'receiver' will be God and the gift will remain bread or a stone.
The bread – giving of ourselves to serve others. Allowing God to use us to minster to others or share the material blessings He's given us for the sake of the kingdom.
The stone – knowing God called us to move out of our comfort zone to meet the needs of someone else. We reason with ourselves, giving us the opportunity to ignore the need, ignore the call, and give God a stone.
Bread or a stone?
It's here the bread and stone in Matthew 7 took on a different meaning for me. My husband and I were praying about how God might use us to minister to others. We couldn't find peace or direction. Did we believed God wanted us to share? Were we allowing a situation to lead us to share? Were we really in a position to do this? These questions kept us in constant doubt. One day as I pondered the need to make a decision, this thought came to me, "if you have bread will you give God a stone?" I didn't question it nor whom it came from; I knew it was from the Father. What relief that question brought to the decision making – easy peasy when you know what to ask, right?
I would have welcomed it if the thought could have been a 'one and done' but – not so. God intended to work more deeply in my heart than I counted on, making sure this question was solidified for me: "if you have bread will you give God a stone?"
I tried to ignore the question.
After trying to ignore answering it, I needed to come to terms with the question God asked me. Unfortunately I had to confess, all my life I decided whether I would serve others when God called me, or I would ignore His voice and serve myself. It grieves me to say, if I took the stones I've given God and built a wall with them, I'm confident it would dwarf the Great Wall of China.
The bread God offers us is not to satisfy the needs of our body, but to satisfy the needs of our soul. He gives bread that brings life instead of death. It's the greatest sacrificial servant act that could ever be offered.
Do not work for food that perishes but for food that lasts for eternal life, which the Son of Man will give you because God the Father has set His seal on Him.
John 6:27 (ISV)

The bread of God is the one who comes down from heaven and gives life to the world.
John 6:33 (ISV)

Jesus told them, "I am the bead of life. Whoever comes to me will never become hungry,
and whoever believes in me will never become thirsty".
John 6:35 (ISV)
He changed my heart.
That's how Matthew 7:9 changed my heart. When I know the Lord is asking me to serve Him now, and I feel my flesh rise up offering reasons to doubt, I ask myself the question: "Cindy, if you have bread will you give God a stone?" I've committed myself to stop and answer the question. It helps me stay centered regarding what is right and who I am in God. Because of this, it has become a precious blessing to serve when He calls.
Reason being, I want the Father to have every crumb of bread He desires to do His work – no matter what. What I've called sacrifice is really not sacrifice at all! It is disciplining my flesh, allowing the call to serve become a blessing.
The next time you're faced with making the choice to serve or not, take time to ask yourself the question: "if I have bread will I give God a stone?" My hope is you will choose to serve.
Author:
Church Development
Faith Assembly
Read more...
---