Barley vs. wheat
While the Jews of Jesus time were capable of making breads of various grains, the two most common grains used were barley and wheat. Barley had a grainier texture and tasted a little bland while the wheat bread was softer and sweeter to the taste. In most cases, people preferred the flavor of the wheat, and would naturally gravitate to its choice over any of the other types, including and especially barley. So, when preparing the grocery list for the family, one might notice the wheat stores were highest in demand all year, so much so that it tended to run out before the next harvest.
Here's where barley comes in to save the day. The barley harvest was generally three weeks earlier than the wheat harvest, and that caused folks to flock the markets looking for the less desirable barley loaves to "make due" until the wheat harvest came in. The barley loaves were meant to keep the belly full, more than pleasing the pallet. The rest of the year, folks would resort to the barley loaves when they were pinching pennies or feeding larger families with children. So, the barley got the nickname "Bread of Jealousy", always wishing to be loved as much as the wheat.
The miracle from His hand
In John 6: 1 – 15 we find the story of Jesus feeding the crowd of five thousand. Did you ever notice that when He borrowed the little boy's lunch it was consisting of 5 small barley loaves? Like I said earlier, sometimes parents would buy the barley to save money and fill the hollow legs of children, while probably – secretly – keeping a stash of wheat for themselves (kind of like your secret supply of chocolate).
In this case there is an entire crowd of Jesus' children gathering, and remembering the Passover is quickly approaching, He feels the need to feed them. I find it interesting that in all the times Israel complained about God's provisions for them in the desert, there is no complaint the bread they're getting is plain barley and not the sweet wheat.
You know the story. He blesses the meal of barley bread and fish and then feeds the entire crowd… to the point the disciples gathered up 12 baskets of leftovers from the barley loaves. And, before you think the leftovers were from finicky eaters who turned their noses up, the Apostle John notes (John 6:12) the crowd was "filled" full… they all ate to being full.
Here's one thing I find fascinating from this story. God is a master at using, what we would call, the lesser product for His amazing purposes through His wisdom and power.
Perhaps you feel like the lesser product, and you can relate to the "Bread of Jealousy" wishing to be loved as much as what you perceive to be the "preferred bread". Usually, that's because we simply can't grasp the beauty of our own unique purpose. If there was no Barley Bread getting families through until the wheat harvest came in, then they would go hungry and Jesus would have had to find another food to make His miracle.
Remember, it wasn't the wheat that received the miracle from His hand…it was the barley. So a note to all of us barley people… let's let our Father in Heaven remind us that He has real and important purposes for us in mind.
Author:
Read more...
---
HEBREWS 6:19 says: This HOPE we have as an anchor of the soul, a HOPE both sure and steadfast and one which enters within the veil.
The hope we have in Jesus is that we can run to Him to be our spiritual and eternal refuge—i.e. our salvation, our support, our safe shelter, secure home. Here the Bible calls this hope "an anchor of the soul, a hope both sure and steadfast". This is a striking image!
The Gospel is more than mere doctrine. Our trust in Jesus realizes for us what an anchor accomplishes for a ship. Since an anchor is fixed and secure, it simply keeps a ship from drifting. This is vital when the storms hit. An anchor keeps a ship fast and secure when wind and waves would sink it or throw it way off course. As long as one's anchor holds, the ship is safe from any danger.
The good news is this: our anchor grips the solid rock—Jesus.
I remember singing an old hymn with the following refrain:
In times like these you need a Savior, In times like these, you need an Anchor
Be very sure, be very sure, your anchor hold and grips the solid rock
this Rock is Jesus, yes He's the One. This Rock is Jesus, the only One
I'm very sure, I'm very sure, my anchor holds and grips the Solid Rock
The latter part of our verse tells of our anchor entering within the veil. This is representative of being anchored in heaven. Because of Jesus we are anchored in heaven – our true home – and Jesus has gone there before us.
Abraham's life teaches us that in some sense, hope is also a decision. Hope was his decision to believe God and His promises more than what he saw as impossible—something he couldn't do without God's help.
ROMANS 4:18 states When everything was hopeless, Abraham believed anyway, DECIDING TO live not on the basis of what he saw he couldn't do but on what God said he would do. And so he was made father of a multitude of peoples. God himself said to him, "You're going to have a big family, Abraham!"
Like faith, hope is confidently expecting something we do not see. Abraham could have said, "God you created me and you know I'm too old to father a child." Remember the scripture…
If we already have something, we don't need to hope for it. But if we look forward to something we don't yet have, we must wait patiently and confidently. Romans 8:24—25
One final thought about hope. God often teaches by using contrasts. Notice the contrasts He uses relative to hope in these verses:
JOB 8:13 That's what happens to all who forget God — all their hopes come to nothing.

PS 33:18 Behold, the eye of Jehovah is upon them that fear him, upon them that hope in his lovingkindness.
What are you putting your hope in today? Are you placing your trust where there's a sure foundation? Remember, Jesus is the hope we have as an anchor for our soul, a hope both sure and steadfast, and one that promises an eternal home when our faith and trust is in Him. Trust in Him today. When everything else around you may be shifting and unsure, Jesus is steadfast.
Author:
Pastor Liandro Arellano
Read more...
---
I can hear the audible sigh already. New year resolutions – why bother?
Here's the thing… often we trip over them because of our internal baggage. We start out with good intentions, only to end up in self-sabotage.
• We want to be gentler on ourselves, but continue with negative self-talk
We want to start (fill in the blank), but have no plan • We want to change a behavior, but don't deal with underlying, contributing emotional issues • We want to get out of debt, but don't really want to do what it takes • We want to take steps towards a goal or a dream, but allow fear to hold us back
What if we made our internal lives a priority this year? What if we focused on what we can do to build our character and energize our spirits instead of yearly external resolutions? A rich internal life makes us a better, more mature person. After all, everything trickles down from our inner lives anyway. This is why God makes the "heart" a priority – for all attitudes, behavior and external issues begin there.
To help you jumpstart, consider these four resolution ideas that will help build your inner life – resolutions that may be worth keeping.
1. GROW YOUR ROOTS
We can't pour from an empty cup, so we need to pay special attention to soul care. Soul care is neither selfish nor complicated, and it's absolutely essential to our spiritual lives. Remember, if we're not learning we're not growing. We must be intentional about building in regular time to commune with the Lord alone.
Colossians 2:6-10 And now, just as you accepted Christ Jesus as your Lord, you must continue to follow him. Let your roots grow down into him, and let your lives be built on him. Then your faith will grow strong in the truth you were taught, and you will overflow with thankfulness. Don't let anyone capture you with empty philosophies and high-sounding nonsense that come from human thinking and from the spiritual powers of this world, rather than from Christ. For in Christ lives all the fullness of God in a human body. So you also are complete through your union with Christ, who is the head over every ruler and authority.
There are many ways to grow your spiritual roots, in pursuit of loving and honoring Jesus while becoming mature in the Lord. Consider adopting this one practice – it could change your life:
Embrace Solitude This is very hard from some people, but a necessary part of growing deep roots. Get alone with God and just BE. Rest in His presence. Meditate on a small portion – even just one verse of scripture – and quiet your spirit. Be still. Be silent. Listen. Allow the Holy Spirit to speak and minister to you. Give Jesus your anxious thoughts. Even if you have a bunch of kids (or grands), find time even if it's 15 minutes a day. Your spirit will be renewed and your roots will grow deeper. This is not about doing – it's about abiding in His presence.
2. PURSUE MEANINGFUL CONVERSATION
There are so many talking heads out there competing for our attention – so many opinions and so much noise. Our society seems to have gone off the deep end, reinforcing a general lack of respect for one another, common sense restraint and selfishness. This kind of rhetoric only fosters more division and suffering. Generalized statements tend to throw shame and blame around, solving nothing.
When was the last time you had a truly respectful, meaningful dialogue with someone? How about your spouse?
Can you do it even if you don't agree on all points?
This year, we can purpose to really listen without agenda or bias. Seek to understand first. Ask questions and resist going on the defense. Respectful dialogue fosters mutual respect, clarity and reconciliation. As Christians, we need to be the example in this area. Otherwise, how will others know we are different?
James 1:19, 20 Understand this, my dear brothers and sisters: You must all be quick to listen, slow to speak and slow to get angry. Human anger does not produce the righteousness God desires.

James 3:2 Indeed, we all make many mistakes. For if we could control our tongues, we would be perfect and could also control ourselves in every other way.
3. PRACTICE KINDNESS
Because of God's gift of kindness to us, we can be free of the bondage of sin and death. Because of His kindness, we can be adopted into His family. One of the fruits of the Spirit is kindness (Galatians 5:22), and practicing this fruit is proof of a transformed life.
Ephesians 1:7 He is so rich in kindness and grace that He purchased our freedom with the blood of his Son and forgave our sins.
What are some ways this year you can practice kindness? How can you show kindness to not only those you love, but those you struggle with? How can you practice kindness with yourself?
James 3:13, 17 If you are wise and understand God's ways, prove it by living an honorable life, doing good works with the humility that comes from wisdom… the wisdom from above is first of all pure. It is also peace loving, gentle at all times and willing to yield to others. It is full of mercy and the fruit of good deeds. It shows no favoritism and is always sincere.

2 Corinthians 6:6 We prove ourselves by our purity, our understanding, our patience, our kindness, by the Holy Spirit within us, and by our sincere love.
4. START ONE NEW THING
We get busy with our routines, families, service, work and so much more. Often we forget to replenish ourselves and do things that energize us personally. No one can do this for you – only you can make the choice to recharge.
What brings you joy? What energizes your spirit? It could be breathing in the peaceful air of a woodland hike. Perhaps it's heading to an art gallery or botanical gardens to breathe in beauty. It could be creating something with your hands. Maybe it's growing in your craft, journaling in the park or simply making a standing coffee date with someone that makes you laugh.
Figure out one good thing that energizes you and schedule it into your life. Don't feel guilty about doing it either! Everyone needs a recharge and when that happens on a regular basis, everyone benefits.
So, which resolutions will we make a priority this year? If we build our inner lives, it will grow us and impact the world around us in deeper ways. With God's help, we can focus on what matters in this new year.
Read more...
---
Let's face it, life is challenging. Some seasons are worse than others. Approaching the holiday season is no exception.
There is a lot of material out there addressing the subject of spiritual warfare, and it can make you head spin trying to sort it all out. Here are just a few quick thoughts for you to chew on.
The Enemy of Our Souls Prefers to Attack Us When We're Tired
Exhaustion makes us vulnerable. Sometimes the attack comes from people you'd normally think you could trust… and at times, least suspect. Just remember, it's not them alone. The enemy easily works both angles.
Paul reminds us in Ephesians 6:12
"For our struggle is not against flesh and blood, but against the rulers, against the powers, against the world forces of this darkness, against the spiritual forces of wickedness in the heavenly places."
Spiritual Attacks Come When We Least Expect Them
Not looking? Watch out. Attacks can come our way during moments when we think we're feeling pretty good or strong. Like a skilled boxer, the enemy is strategic. He uses a quick jab to surprise us, distract us, knock us off balance and mess with our confidence.
Keep in Mind – It's His Job
God calls our enemy the "accuser of the brethren". Don't allow him the satisfaction of making you feel weak or victimized. Claim your rightful identity in Christ, who defeated him long ago. Let your Heavenly Father use the opportunity to continue making you wise as He toughens you up in the process. At the end of all this, he is a defeated foe and he knows it. The last thing he wants is to see you stand strong in the power of Christ, denying your pride and running the race full on.
Revelation 12:10 "Then I heard a loud voice in heaven, saying, "Now the salvation, and the power, and the kingdom of our God and the authority of His Christ have come, for the accuser of our brethren has been thrown down, he who accuses them before our God day and night."
Remember, God Has Instilled Himself in You
His wisdom is in you. His strength is in you. He has adopted you into His family and He's given you a purpose in His kingdom.
1 John 4:4 "You are from God, little children, and have overcome them; because greater is He who is in you than he who is in the world."
It helps to keep things in proper perspective. Take practical care of yourself; it helps to guard against exhaustion. Keep the truth of God's Word close to you so it feeds your soul and protects your heart. Remember who you really are – a member of God's family, a precious child of the King, full of His Spirit and resurrection power. When you feel attacked, look to Jesus.
Read more...
---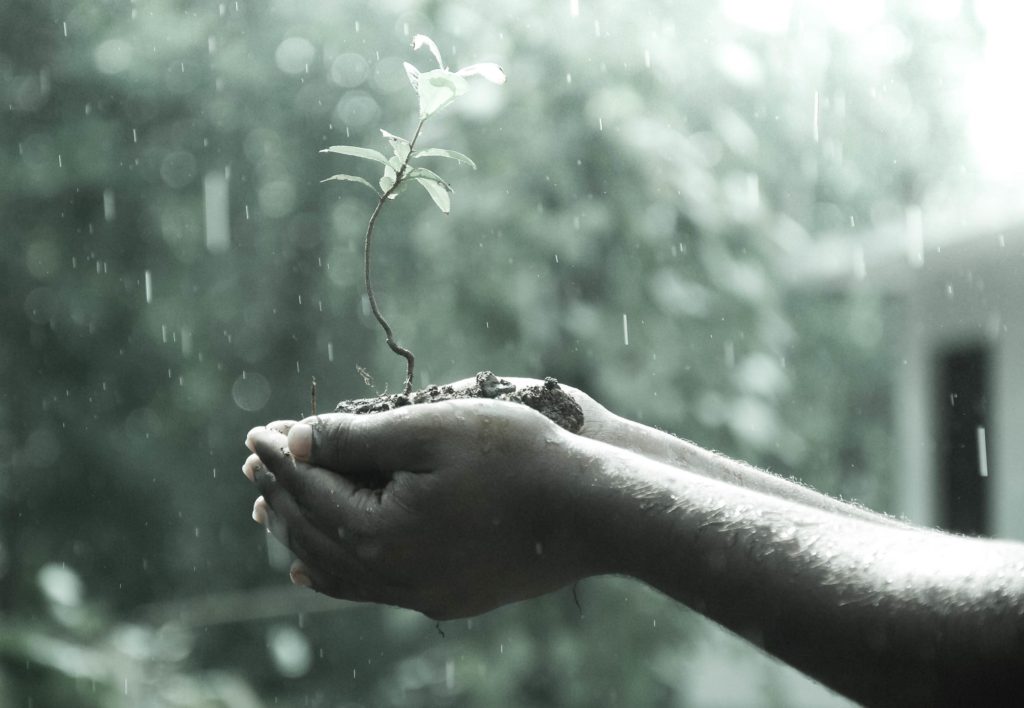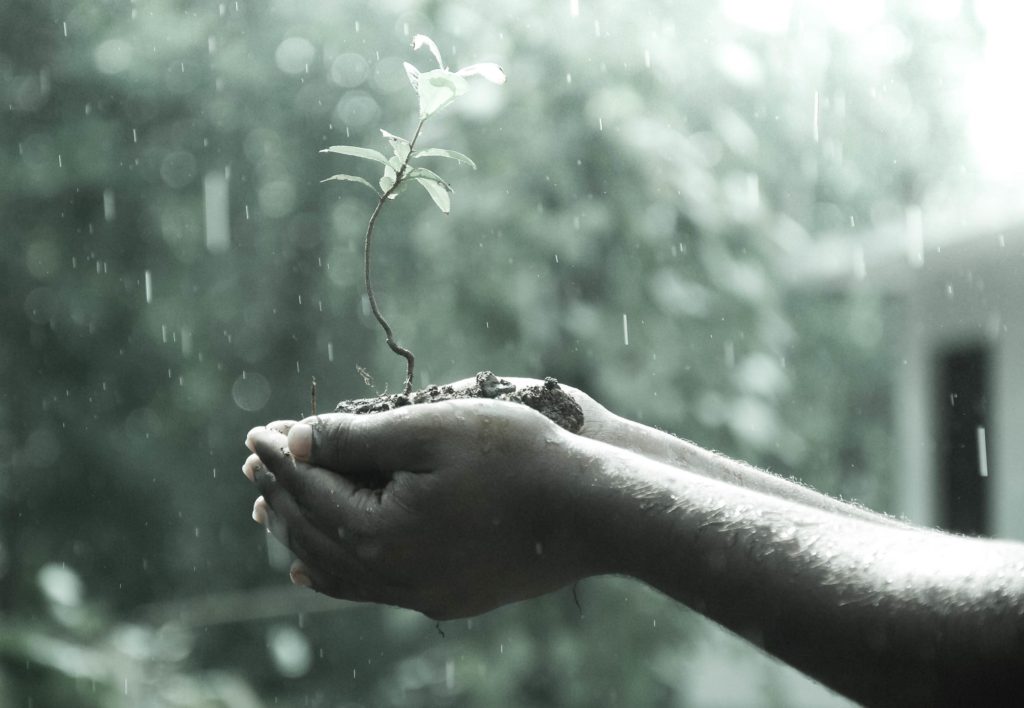 Control.
We all want it. We don't always get it. Sometimes we get it, then decide we don't want it.
Sigh.
In my life I've come to recognize control as an old familiar acquaintance, continually proving that my sense of having it is simply an illusion.
Just when I think I have it, it's often yanked from my groping hands and there's not much I can do about it.
When we feel like we are in control, we often feel pretty comfortable with it.
You may tell yourself you've earned it. You may snatch it away from someone else and justify it. You may hoard it, thinking no one can hurt you. You may sacrifice pieces of your character to have it. You may hide behind it.
You may tell yourself you don't need help.
You may think if you're in control, you're safe.
When we feel out of control, we often feel frantic.
Why are we afraid to let go of it?
We feel weak. We feel uncomfortable. We feel ineffective. We feel frustrated and helpless. We feel exposed.
We wonder if someone else will do it better. We feel like we are floundering, grasping. We wonder what will happen and how we'll deal with it.
Could it be that God is more interested in your character development than your comfort?
Could it be that growth requires being uncomfortable?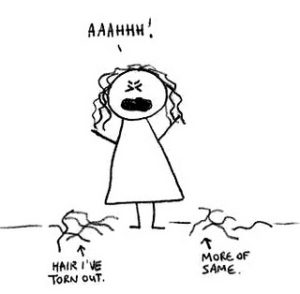 It seems sometimes Christians get this notion of the "abundant life" (found in John 10) fleshing out as the perfect life, being in control of all circumstances, a comfortable existence, all our dreams coming true, instant answers to prayer and 100% happiness.
All. Day. Every. Day.
But here's the hard truth: life is not easy. It wasn't meant to be. This is not Heaven.
When we pray with control in mind, we treat God like a vending machine.
He is not a vending machine, a genie in a bottle or a drive through.
He is the King of Kings and Lord of Lords, Maker of Heaven and Earth. And He wants to see you grow in character, know and trust Him infinitely more than He wants you to feel comfortable.
Consider these wise words…
Consider it a sheer gift, friends, when tests and challenges come at you from all sides. You know that under pressure, your faith-life is forced into the open and shows its true colors. So don't try to get out of anything prematurely. Let it do its work so you become mature and well-developed, not deficient in any way. -James 1:2-3

Take on an entirely new way of life — a God-fashioned life, a life renewed from the inside and working itself into your conduct as God accurately reproduces his character in you. -Ephesians 4:22-24

Therefore, since we have been justified through faith, we have peace with God through our Lord Jesus Christ, through whom we have gained access by faith into this grace in which we now stand. And we boast in the hope of the glory of God. Not only so, but we also glory in our sufferings, because we know that suffering produces perseverance; perseverance, character; and character, hope. And hope does not put us to shame, because God's love has been poured out into our hearts through the Holy Spirit, who has been given to us. – Romans 5: 1-5
We grow when we experience discomfort.
That means letting go of our need to control – and our need to be comfortable all the time.
Want to grow in character? Take some steps of faith.
Embrace the uncomfortable, the uncertainty.
Let go of your need to control everything.
Hold things loosely and trust that God has a plan.
Let the pressure and discomfort of growth do good work in you, so you will grow in wisdom, Godly character and tenderness.
You can read more of Michelle's writing here.
Read more...
---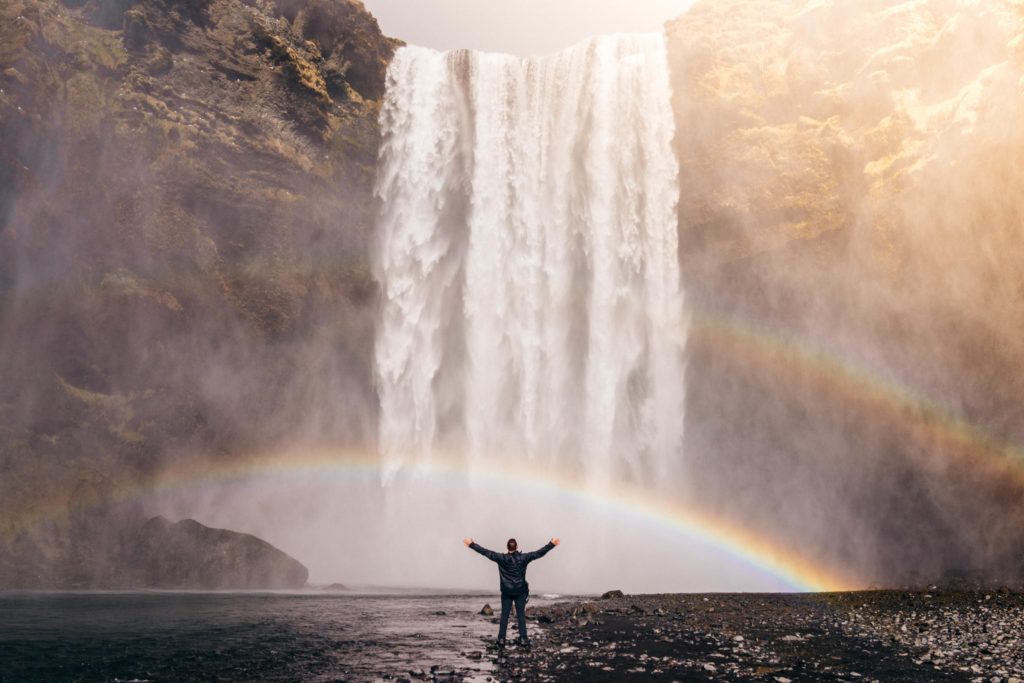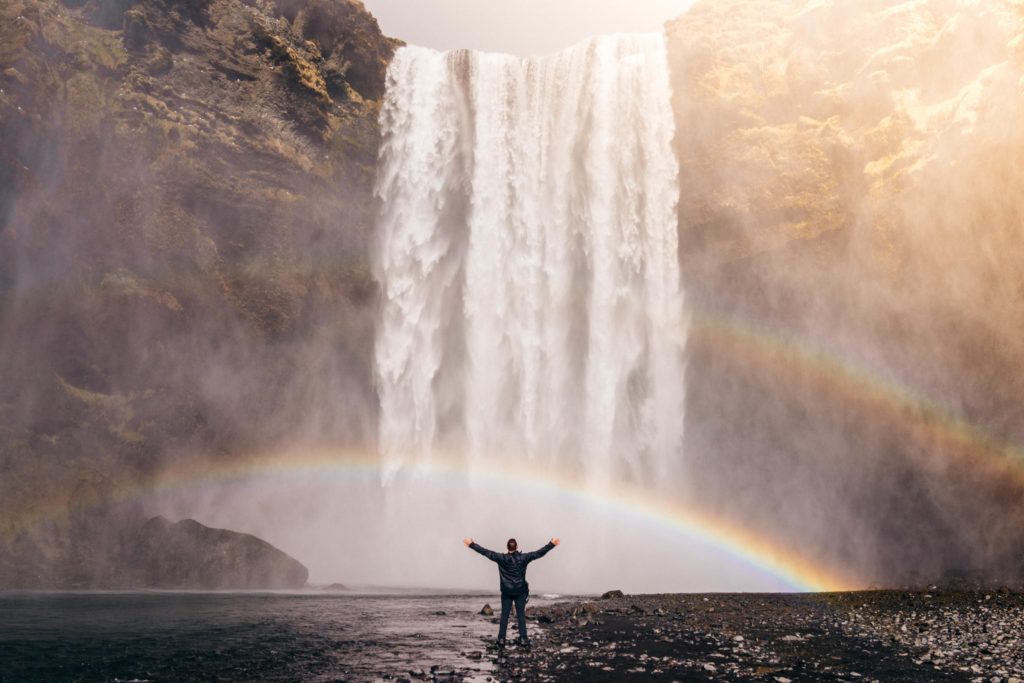 What do you hope for you in your life? What keeps you pressing forward when life become tough?
For me, there are several things that keep me moving forward.
I grasp onto the things that matter.
I hang on to those most dear to me- my wife, my kids, my close friends.
I hold firmly to these concepts:
There has to be something greater than me.
There has to be something greater than this life.
Some people call it a higher power, while others refer to a superior being. I call Him Jesus.
I believe that deep down, everyone hopes to have a good life- a life filled with the basic needs we all have- love, family, shelter, food, peace and happiness. A life without fear, knowing that things will somehow work out for the best.
Sometimes they don't always work out for what seems the best, but we can still grasp onto those things in life that give us hope. I want to encourage you with this one thought: THERE IS A HOPE.
A hope deep in your soul that confirms there is something bigger than this life.
A hope there is someone greater than the troubles of this world.
A hope that someone that will give you the strength to face your trials, worries, fears and temptations.
There is that someone. His name is Jesus Christ. He is our hope.
Do not fear, for I am with you; do not be dismayed, for I am your God. I will strengthen you and help you; I will uphold you with my righteous right hand. If He is for us then who can be against us? Isaiah 41:10
In the face of life's difficult and heart-breaking trials- death, addiction, lies, betrayal, infidelity, depression, and more-
you can find hope.
We all hope for something. Why not take a chance on God and put your hope in Him?
What do you have to lose by putting your hope and trust in a God who loves and cares for you more than anyone else…
more than you can ever possibly know?
Be encouraged friend. Put your hope in Jesus today.
Listen to this song by Tenth Avenue North titled "I Have This Hope" and let it sink deep into your soul.
Read more...
---
As parents we often think about all the responsibility and important life lessons we are called on by God to teach our children. While here on this earth, He has given us these wonderful blessings to teach, nurture and care for.
All too often we get caught up in what we can teach them throughout the day, when sometimes we need to sit back and observe the things they are teaching us daily. Here are a few things I've observed lately, and maybe you have too:
Childlike Faith
When you look at the life of a child, you see the unwavering faith they have in their parents. They know their parents will pick them up from school without even thinking twice. They know they are going to be caught at the end of the slide while playing at the playground. If we could only have this type of faith in our relationship with our heavenly Father…how much better would we live life unafraid!
Matthew 18:2-3

Jesus called a little child to him, and placed the child among them. And he said: Truly I tell you, unless you change and become like little children, you will never enter the kingdom of heaven.
Worry Less
We tend to worry about something on a daily basis…
What will we have for dinner?
How am I going to pay that bill?
What if the load of laundry with our kid's baseball jersey won't be done in time for their game tonight?
What will that other mom think of my child's lunch I packed while walking out the door?
All of us have stuff stress out about. While our children are young, they may not have those types of stresses in their lives, but they do remind us to stop worrying so much about the small things in life. They live life day to day without thinking about things that don't matter.
While kids can rest in the care of their parents, so can we rest in the care of our heavenly Father. That issue that's restlessly plaguing your mind? He already knows all about it, and desires for you to let Him handle it in His way and His time.
Philippians 4:6

Don't worry about anything, instead, pray about everything.

Enjoying the Simple Things
When very young kids open presents, often times they end up playing more with the box than the actual toy itself. They enjoy the simple things in life: playing peek-a-boo, picking flowers outside, walking to the park, throwing a baseball. It does not take trips to Disney or shopping sprees to please them. All it takes is spending time with them to enjoy life to its fullest. If we could only realize that life does not exist around things and more around relationships… the simple things in life, how much more would we enjoy life and not always be needing (or wanting) the next best thing.
Focus on what matters and practice gratefulness in the simple things every day. We are God's children and He has given us so many simple things- and relationships- to delight in.
Proverbs 15:16

Better a little with the fear of the Lord than great wealth with turmoil.
Children's Ministry Lead at Faith Assembly
Read more...
---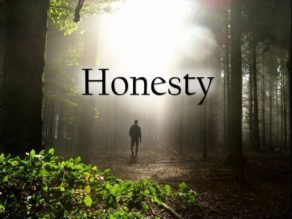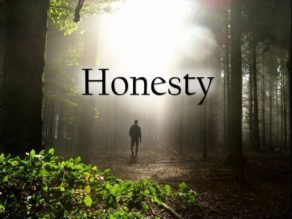 Pastor Jon's sermon last week on honesty really convicted me, as well as the many people kneeling before the Lord at the altar.
Every day, it seems we have opportunities to make big and not-so-big choices. But are there really "not so big" choices?
Sure, in our way of thinking a choice to not be truthful (more appropriately called a lie) is much worse and more condemning when compared to exaggerating how many or how big the fish really were… or embellishing a real achievement to make ourselves look just a little bit better.
But according to God's way of thinking, a lie is a lie- pretty cut and dried.
As we learned, every time we exaggerate or embellish the facts, it gets a little easier to do it the next time. We stretch it just a little further each time we embellish. Eventually, this is who we become and reflects our way of interacting on everything- from what we say and how we act to what we get in the habit of doing.
Some of my friends and I- way back from high school- still talk about a person we knew who always "climbed a little higher" or "ran a little faster" than we all knew to be true. It is sad to see how these seemingly insignificant embellishments (over several decades) now have affected his employment, marriage(s), reputation and walk with the Lord.
As for me, I can easily be tempted to wear the Admiral's star or the sheriff's badge. Meaning this: when I use inappropriate leverage to get more help, drum up additional resources or win additional funding for a new project. This can often include an embellishment (a.k.a. an outright lie) regardless of whether or not it's a "not so big" exaggeration.
Consider this example. Do you recall growing up and saying to your siblings, "mom said you are supposed to go do this" when really she told you to do it. This is where it starts, little by little. Before you know it, it turns into exaggerating a project requirement at work to be competitive since you know others are doing it. Yikes! It's an all-too-easy, slippery slope that so often we don't even realize is happening.
The Bible has a lot to say about truth-tellers (those that don't exaggerate, embellish, pretend, tell outright lies), as well as how God feels about those that practice deceit.
One of my favorites though, is what Jesus says in the gospel of John verses 31-32: "To the Jews that believed Him, Jesus said, 'If you hold to my teaching you are really my disciples. Then you will know the truth and the truth will set you free'."
Bottom line? Run from falsehood whenever temptation strikes.
Run towards Jesus and His revelation of Truth in every part of your life.
Be a truth-teller and be set free.
Read more...
---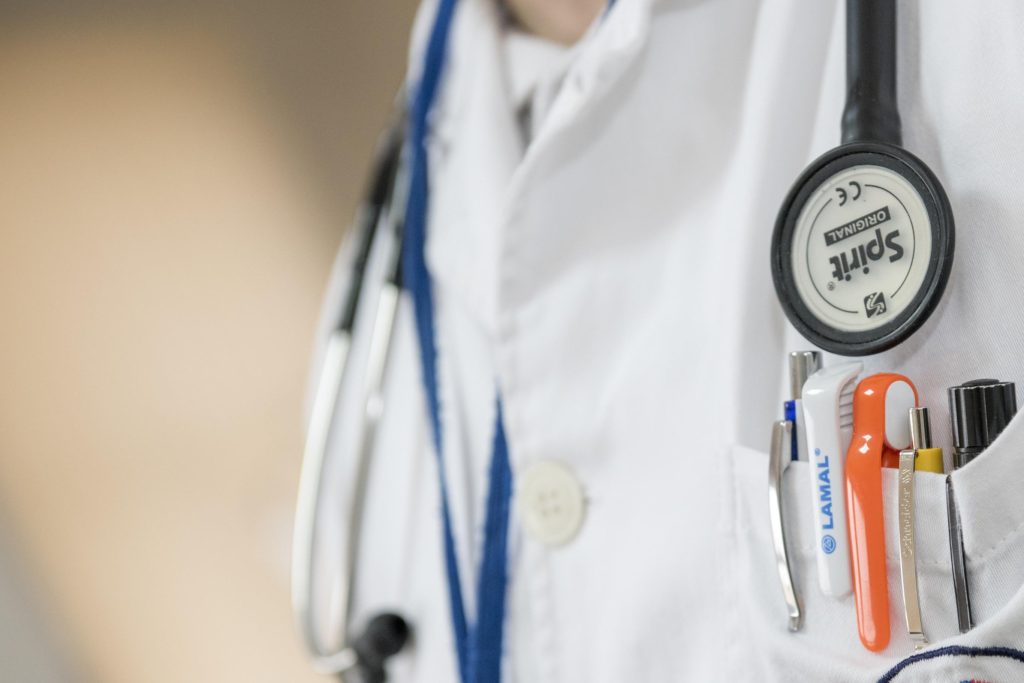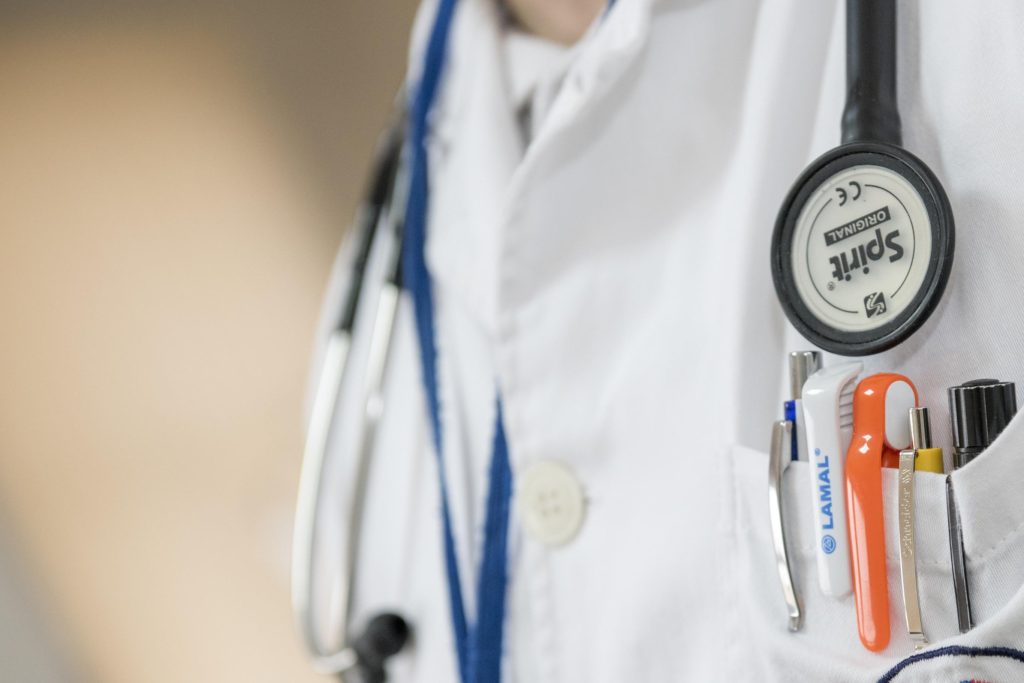 My wife Cindy and I just recently had our doctor appointments. We both had good reports- hers better than mine. This caused me to think of other check-ups we might experience, either because they are required or we choose to have them. We may have a performance review at work, do a yearly financial review, go to the dentist (don't like that one) and many others.
So, what about a spiritual check-up? Have you thought about your spiritual health lately?
Between research and some of my own thoughts, I came up with questions I asked myself as a part of my own spiritual checkup.
Why the checkup? To make sure I'm growing as a Christ-follower. The key word here is growing.
Honestly, some of these questions convicted me because they forced me to be honest with myself. But if we want to grow more in His love and grace, I think we must ask ourselves these questions. I'd encourage you to think about these as well, plus a few that are unique to you.
• Do I love God with all my heart, soul, and mind?
• How is my alone time with Him: bible reading, prayer life?
• How am I serving God: volunteering at church, welcoming visitors at church, providing assistants to those in need?
• Is it my desire to give sacrificially to the church family?
• Do I live humbly before ALL men?
• Is grace growing in my life?
• Do I love my neighbor?
• How do I measure-up according to scripture, when expressing love to my family?
• Am I forgiving others that have wronged me?
• Do I fellowship with other believers?
• Is my life a witness of God's hand working in it?
• Am I helping the poor and needy?
Matthew 22:37-40 says
Love the Lord your God with all your heart and with all your soul and with all your mind. This is the first and greatest commandment. And the second is like unto it; love your neighbor as yourself. All the law and the prophets hang on these two commandments.
These are the questions I asked myself. I'd encourage you to do the same and be honest about it… the Lord knows anyway… do you? So often it's easier to fool ourselves into thinking we're growing when we're really just barely maintaining or standing still.
In the end, the important thing is to take time to do a spiritual check-up on a regular basis. I believe this is what God is looking for from us.
Take an honest look- how is your spiritual health these days?
Read more...
---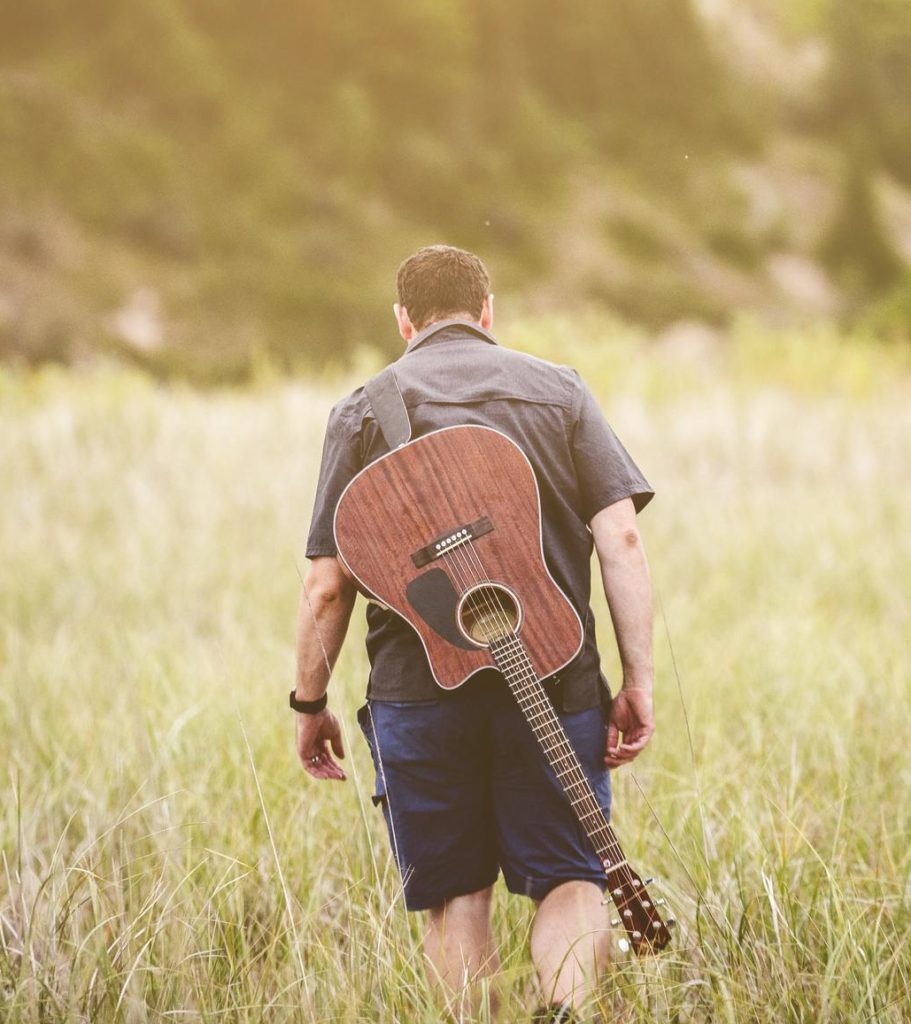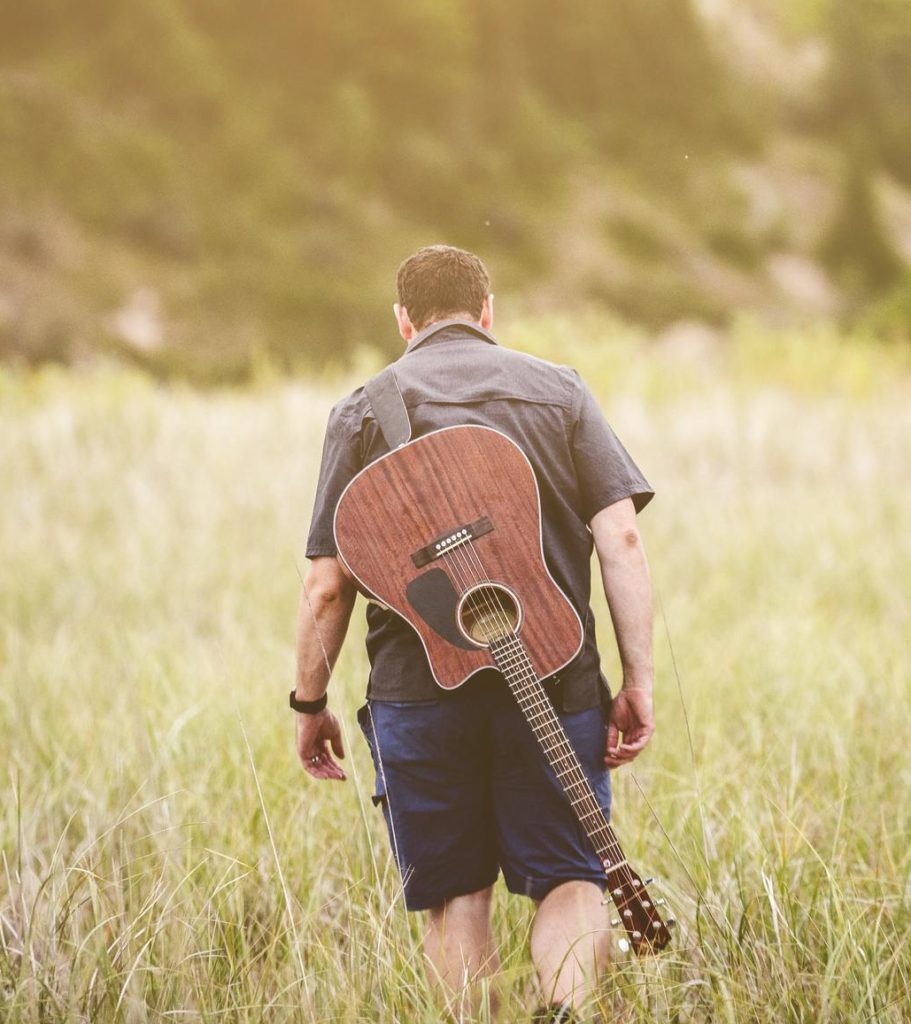 Have you ever been in a place in your life where you feel like one more major event, circumstance or let-down and you could completely fall apart?
You are on the edge: you hold it together and keep calm or you are about to have a melt down?
Doesn't it feel like the expectations we have to live up to are just too exhausting?
I can honestly tell you this: you are not alone. Over the past two years, I have had some major events in my life that have not only tested my emotions and thoughts, but also tested everything I believe in and the will to keep pushing through those events. By the grace of God and a great support system, I have come out of all of those circumstances a much stronger person… or so I thought.
Every now and then, a little something from each of those events creeps back into my life and thoughts. I feel the weight of things that happened in the past all over again. I feel the wounds they have left behind- in my mind and the inner most parts of my being.
It is usually then that I find myself right on the edge of keeping it all together…
I feel like I'm about to have a good old fashion freak-out moment.
Sometimes those freak-out moments may feel like anger, other times it is simply crying out… from the pain of what I have seen and those close to me who are hurting. But, I'm here to tell you, even though these cycle of emotions come and go, there is hope!
What has helped me "get off" the edge when I'm feeling overwhelmed with emotions from the past? Here's the short list:
1. Normal – The definition of "normal" is up for interpretation. What I have learned is that my feelings and my reactions are absolutely normal. I am not weird for feeling upset or wanting to cry about past traumatic events. Neither are you.
2. Time – they say time heals all wounds. Not really. It may be a nice cliché, but in real life it takes intentional work to heal through the pain. This is what heals the wounds and grows us. If the pain isn't dealt with and merely buried in "time" (denial), it will one day rip that scab off with the same intensity as it did 30 years ago. Scars will always be there, but I know with the Lord working in me as I do the work of healing and the buffer of time- this allows us to become stronger. One step at a time. One day at a time. It must be a conscious choice we make every day.
3. A Support System – they say that you can pick your friends, but you can't pick your family. If you're not close with your family, you must still have a support system in place. Usually our parents have gone through something in the course of their lives. They can offer advice or just be there to listen. Be wise about this- choose people who are safe, honest and have your best interest at heart.
4. God – they say to just lean on God in the hard times. It's so easy to say, harder to do. What I have learned is this: God deeply cares for me and feels the overwhelming emotions with me. When I question God on why bad things happen to good people, He doesn't get mad at me. He tells me that evil things are not His plan- His plan is for our good. His plan is for all of us to live in eternity with him. But there is a darkness in this world and that darkness (our enemy- Satan) is the cause of those bad things happening to good people.
The bottom line?
When I am sometimes on the edge, God can work in my life if I allow him to. God wants what is best for us, and sometimes being on the edge is just where he wants us. No pain is wasted in the hands of our Savior. He desires to grow us through it. He wants us to reach out and grab his hand, so he can pull us into his loving arms.
Check out this song by Elevation Worship called "O Come to the Altar".
When you feel like you're on the edge, stop and listen. Jesus is calling and his arms are open wide.
Read more...
---
I was driving home the other day, heading East just about the time the sun was going down behind me.
Rolling hills, music playing, little traffic. Nice and relaxing.
Until the setting sun just about blinded me in the rearview mirror.
Blinking from seeing spots, I flipped the mirror up and tried to get back to my relaxing drive home.
Not so fast. God had something to say.
As I glanced back up to the rearview mirror, I noticed the strange pattern of shadows it was creating from the reflection of the sun. I had to squint to see any kind of detail.
All the rolling hills behind me were now cast in various shades of shadow. I couldn't clearly make out much of anything, and the beauty I was beholding a few minutes before had now turned to ominous shifting patterns of grey.
In true form, I took notice and began to ponder how with one flip of a switch everything took on such a drastically different appearance. I use this function at night all the time, but rarely during the day.
In true form, God proceeded to do what He regularly does with me… speaking through life, creation and observation.
What I heard was this: Now you see through a glass darkly, but then face to face.
Hold up. I recognized this from my younger years memorizing the King James Version of I Cor. 13:12:
For now we see through a glass, darkly; but then face to face: now I know in part; but then shall I know even as also I am known.
Ok Lord, but what are you really trying to tell me.
His response:
Your heart may be troubled about many things, but be patient, you can't see everything clearly yet.
I had questions. Of course I had questions.
But Lord, it's hard to be patient when I still don't have the answers I need. I need clarity!
Now you see through a glass darkly. You are my daughter. Trust me, I've got you.
But Lord, I'd rather understand right now. How do I find peace in this situation without understanding?
Right now you can only see a small part of the picture. I am bigger than that. Find peace in ME, not in the understanding.
Okay. (sigh) It's just hard to see beauty through the distortion, purpose in the pain, solid ground in shifting shadows.
Your story is not yet complete. I am doing a good work in you. Work with me.
Do not be afraid, I am with you. I AM your solid ground.
He had more to say, but you get the idea.
When I got home, I looked up that verse in my chosen translation these days. This is how the NLT puts I Cor. 13:12:
Now we see things imperfectly, like puzzling reflections in a mirror, but then we will see everything with perfect clarity. All that I know now is partial and incomplete, but then I will know everything completely, just as God now knows me completely.
Sometimes we don't see beauty looking in the rearview mirror- in the car or in our lives.
We often look back and still desire clarity. Sometime hindsight is clearer and sometimes it isn't. But we serve a God that knows us completely.
As we trust and obey Him, one day we will see- with perfect clarity- the why, the how, the purpose.
This month we focus on the Godly virtue and Fruit of the Spirit: Patience.
So often it is in the process of "seeing through a glass darkly" where God does His good work. We practice patience, baby-stepping through circumstances and trusting Him to bear fruit in and through us.
Our lives can shift and change in an instant. We often stumble around trying to gain focus and grasp for stability.
Do not be afraid. Your story is not yet complete. The God of Angel Armies is behind you, goes before you and
is by your side.
As Yoda tells an impatient Luke at the start of his training in Star Wars… "Patience you must have, my young Padawan."
You can read more of Michelle's writing here.
Read more...
---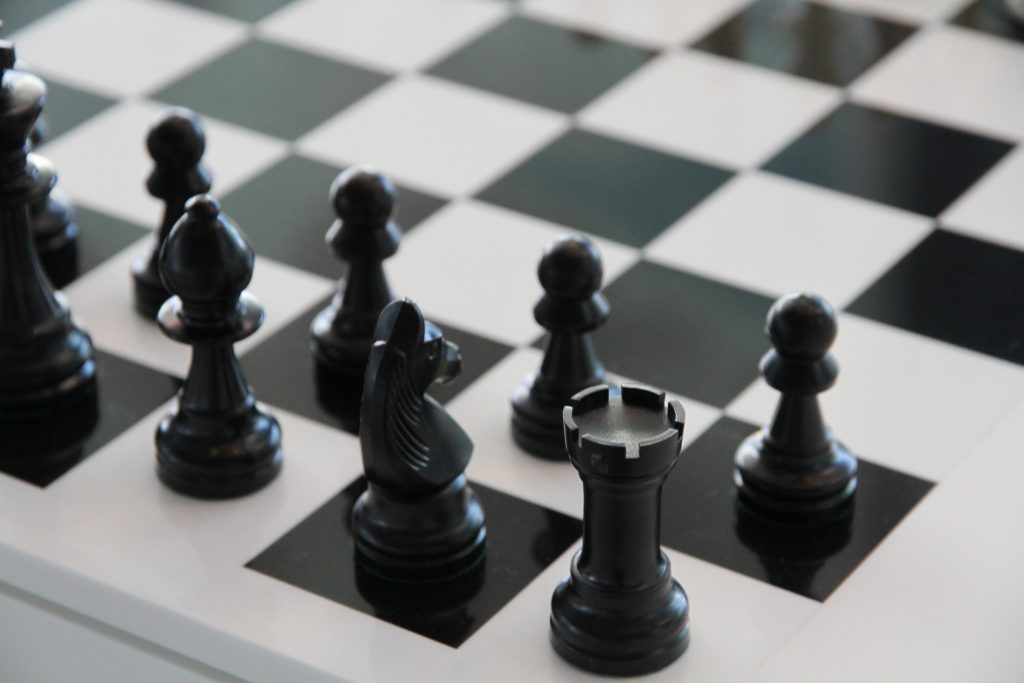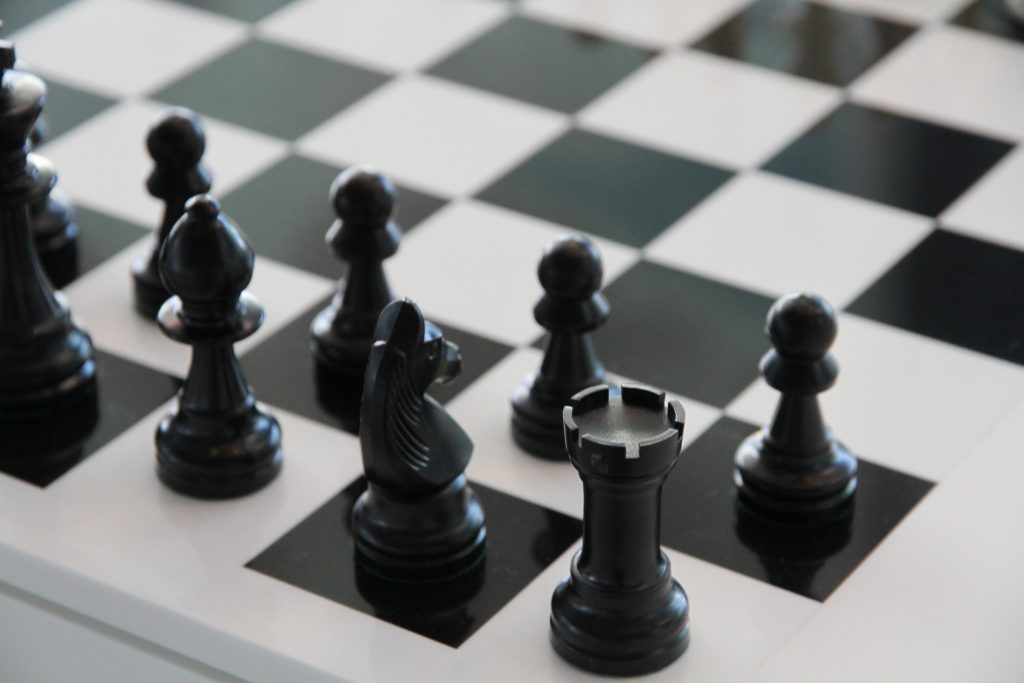 I'm going to be upfront and honest here.
I'm a control freak.
I am a Type A personality, having to ensure everything is figured out. I need to be the one in the driver's seat. Having a background in the military and law enforcement; I have my day planned out, I am task driven and I will make decisions… well, decisively!
Because let's face it: a so-so decision is better than no decision at all… am I right?
Let's put the brakes on that thought process for just a minute. As we have been talking about peace this month, I couldn't help but think of the peace I have missed out on in my own life because of my control freak mindset.
It really just boils down to these simple thoughts:
I'm afraid of not having control of my life and my family.
I'm afraid of not having control of my job.
What if something bad happens?
Can I prevent this from happening to my kids?
Somehow, I don't think I'm alone in feeling this way.
God tells us in John 14:27
Peace I leave with you; my peace I give you. I do not give to you as the world gives. Do not let your hearts be troubled and do not be afraid.
I seek to control the world around me, but the world around me will not bring peace to my life. As a result of sin in this world, bad things will happen, loved ones will die, my children may make bad decisions as they grow up and the list goes on.
I cannot control any of these things, but what I can control is my thought process, resolve to focus on God's word and remember His promises. One of these promises being that he will never leave me or forsake me- in good times and in bad.
"Let go and let God"… have you heard of that saying?
I'm working on this very concept in my life and I want to encourage you to do the same.
As we release control and let God take over, I know we will begin to find a peace that is only from our Father. A peace that passes all human understanding.
He is our ultimate daddy and he cares for our wellbeing more than anyone on this earth.
He wants us to be at peace with ourselves, with others and most importantly with Him.
So let's take the brakes off now and re-examine my first thoughts through this prayer:
God, I am asking you to take control. Let my Type A personality be used for your glory and not to try and control the world around me. Lord, help me to slow down in life and not rush to make decisions, but rather seek your council and wisdom first. I ask you Father that as I allow you to take control, you bring a peace in my life that I have never experience before. Help me Jesus to not be a control freak, but rather to let go of control and let you do your perfect work. Thank you for your peace. In Jesus name, Amen.
Husband, Father and Christ-Follower
Ryan leads worship at Faith Assembly
Read more...
---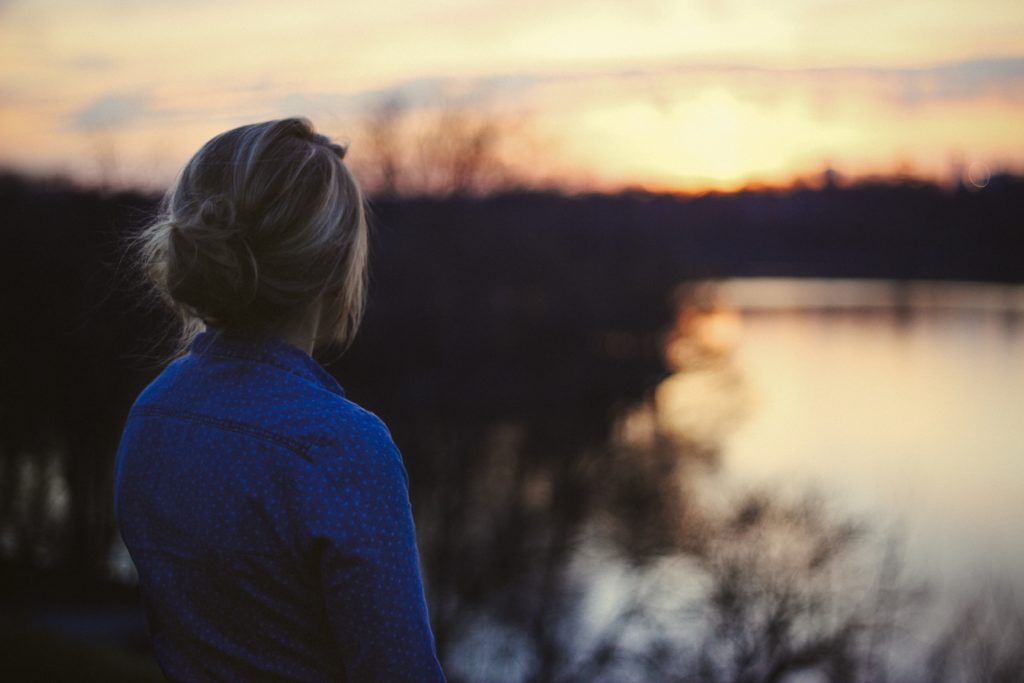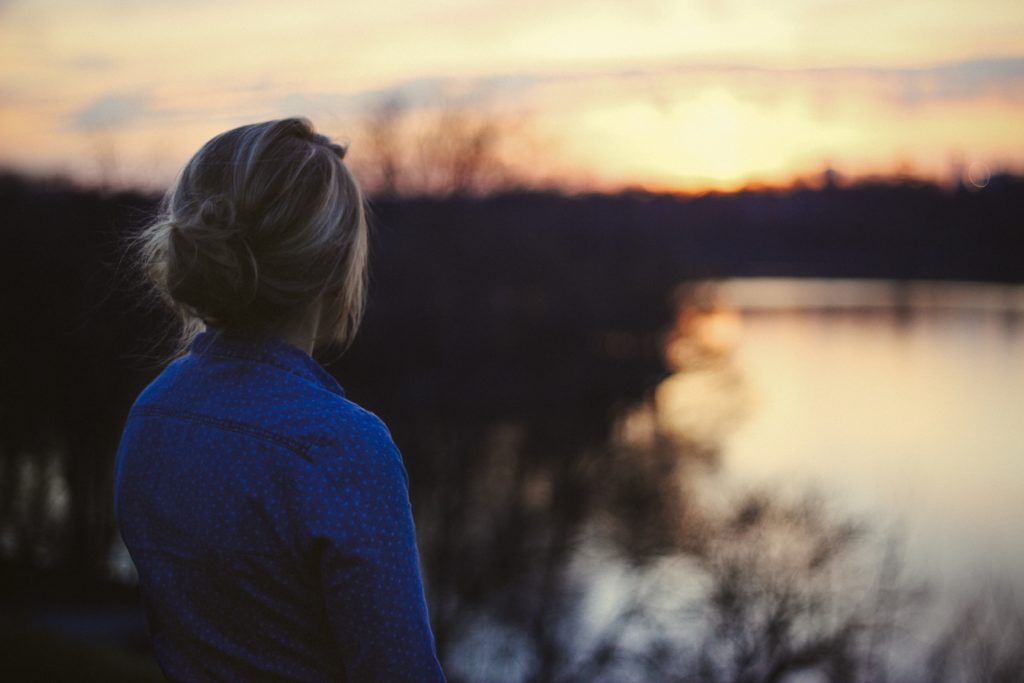 The Scripture is full of references that talk about the soul and the spirit.
It's so important in fact, that the Old Testament mentions it over 785 times and the New Testament over 103 times.
It's pretty clear that in God's big story for mankind, our souls- the essence of our inner most beings- is important to Him- so important that He sent His son to die for our sin, our weaknesses, and our shame. Our soul is the thing that makes us unique. It's how we relate to others and how we understand ourselves. It comprises who we are.
Often our souls feel like a roller coaster- sometimes weary or unsure- sometimes comfortable, content or even at peace. We all have invisible tattoos (so to speak) that make an imprint on our souls… earthly things that work to define us. They may have been in the past or are currently influencing our perspectives.
They can make a mark so deep that the imprint may feel like it will last forever.
So the question is this: what defines you?
Are you allowing your past, your education, your mistakes, your job, your talents, ministry, kids, marital status, successes… whatever- to define who you are? The world would project this onto you… especially your failures! This should not be! You see friend, when we allow these things to define who we are, we have embraced a false identity. We are then allowing everything but God to define our worth.
This is why God says we must examine our hearts.
He knows that if we embrace a false identity, we are vulnerable to the enemy's schemes and lies. This leaves us vulnerable to the many traps the enemy of our souls delights putting right in our path. He loves to plant seeds of self doubt, confusion, relationship drama, unforgiveness, bad decisions, selfish pride or self-hatred… even disobedience to the God we say we love.
But with God's Truth, He tells us that if we place our soul identity in Him, nothing can touch the essence of who we are! When we believe on His name and claim Christ as our Savior, we are a new creation found in Christ Jesus. No longer do we have to be defined by those old things. We are now sons and daughters of the King of Kings!
Hebrews 6:18-19 says

"Therefore, we who have fled to him for refuge can have great confidence as we hold to the hope that lies before us.

This hope is a strong and trustworthy anchor for our souls…"
This Truth of our identity isn't always something that we "feel"… but rather God's Truth that we must choose.
2 Corinthians 1:20-22 (MSG)


Whatever God has promised gets stamped with the Yes of Jesus. In him, this is what we preach and pray, the great Amen, God's Yes and our Yes together, gloriously evident. God affirms us, making us a sure thing in Christ, putting his Yes within us. By his Spirit he has stamped us with his eternal pledge—a sure beginning of what he is destined to complete.
Because of God's overwhelming love for us, it's that same love that will transform our souls into something beautiful, confident, at peace and blazing with purpose. This is the ultimate miracle- the transformation of the very essence of our being!
Let us make our "soul tattoo" permanent once and for all, by…
1) knowing the Truth
2) embracing the Truth
3) practice the Truth daily
4) make the Truth known as a testimony for God's glory
For if we can run with the Truth of who we really are in Jesus– nothing…and I mean nothing-
will stop us from fulfilling the destiny God has planned for us to fulfill!
Wife, Mom and Lover of Jesus
Read more...
---