Stay connected. Keep growing. Join us for Sunday worship.
Currently we are holding two services – 8:30 and 10:00 a.m. In an effort to provide adequate space to gather safely, we are asking everyone to register in advance.
Online registration for February 28 & March 7 is now open. Click on your chosen service time, submit our secure form, and you'll receive an instant confirmation. Please plan to attend the same service time for both dates.
Please contact
Cindy Drew
directly if you need additional help finding seats. If you have already registered and find you won't be using your seats, please let us know so we can open them up for another family.
Thank you and see you soon!
Parents, the Faith Playroom is now open on Sundays!
Kids ages 1-4 are welcome to our playroom during both service times. All precautions and sanitation practices will be taken before, during, and after each service.
Faith Kids Parents
Please stop by our table on the way into Sunday services to pick up activities and supplies for your kids. We are happy to provide activities so your kids can learn and grow in Jesus while you worship together!
Also check out our online resources to help your kids keep growing in their faith at home.
Wednesdays | 6:00 – 8:00 PM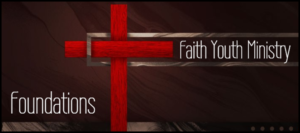 7881 South Green Street
Dixon, Illinois 61021
©2021 Faith Assembly. All Rights Reserved.