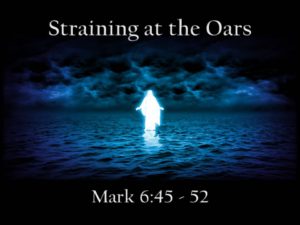 When we get to the end of ourselves, we tend to finally cry out to God after much turmoil and self-effort.
Jesus appears on the scene and with no effort at all, shows himself strong in our weakness.
He knows what has been, what is and what will be.
Out of our life storms,
He takes our "little," and makes much.
In this episode, Pastor Jon continues with Part II of the series "Straining at the Oars"
based on Mark 6: 45-52.