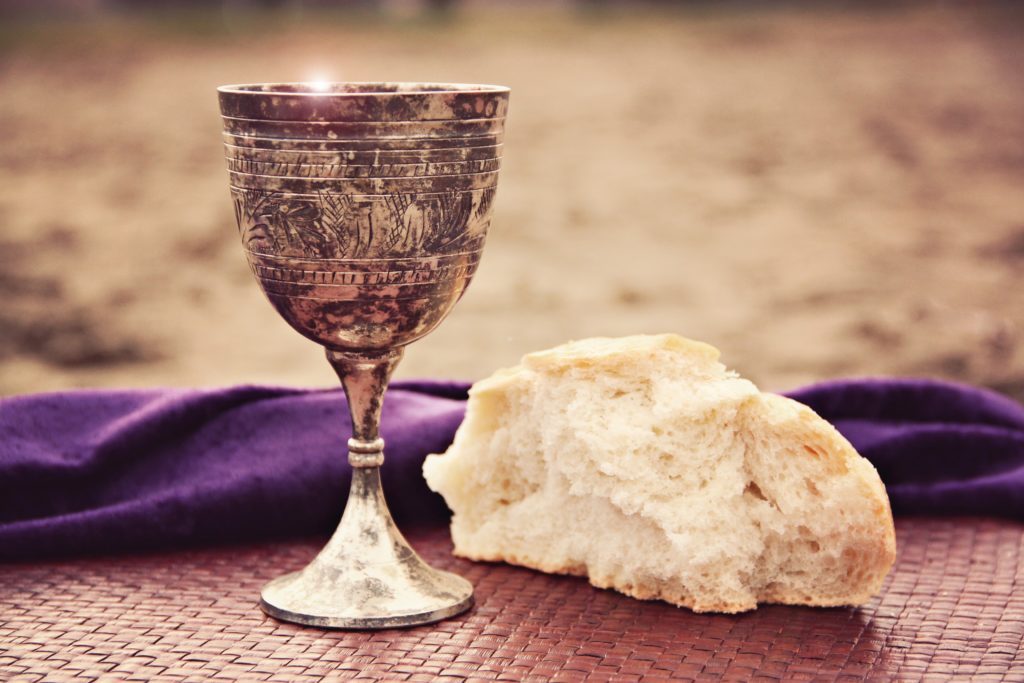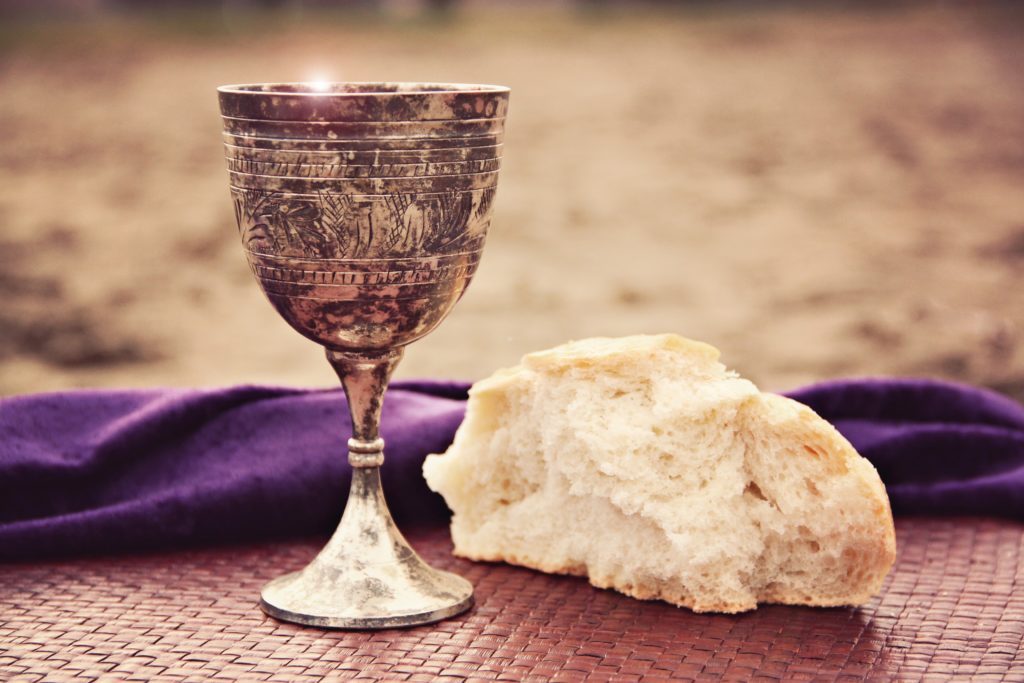 "For our sake he made him to be sin who knew no sin, so that in him we might become the righteousness of God." -2 Corinthians 5:21
Jess and I had communion this last Sunday. It's a fascinating sacrament. We do it to remember this: the blood of Jesus washes our sin away, and at the same time, God places the righteousness of Christ on us. It becomes the lens God uses every time he sees us. Theologians call it, "Imputed Righteousness." This righteousness was a concept that I did not understand until my sophomore year in Bible College. But I didn't learn it in a classroom.
A floor mate of mine loved Jesus. Let's call him Gus. Gus loved Jesus so much that he became known for it in a dorm full of Bible majors. Like many colleges, I remember we'd have late-night heart-to-heart conversations. Everyone would listen as a guy shared his life story. Then there would be a respectful silence before we responded to build that person up, to encourage them.
When Gus was in the discussion, he'd start his response with a slightly longer version of the same thing he said every morning while greeting people.
For example, let's say I just finished sharing my life story. After the short silence, Gus would get up, put his hand on me, and look me in the eye, "First off, Phil, do you know that you are the righteousness of God? That when God looks at you, he does it with all the limitless love he has for his perfect son Jesus, and it brings him unimaginable joy to even look at you?"
When Gus first said something like that to me, I told him I understood. But I'll be honest; I didn't, not yet.
It would take a few more mornings of, "Good morning, Phil!"
"Good morning Gu-"
"Did you know that today, God sees you as righteous?!"
At 26 minutes into the Sunday morning service on April 26, Pastor Jon articulated imputed righteousness. Every time we take communion, that beautiful doctrine is there. I honestly can't tell you how I grew up all those years in the church and missed it.
However, I can tell you this. Jesus shed his blood so that in him, we might become the righteousness of God. The more you remember that, the more it will change your life.
And if you remind others, it could change their lives too.
If you're reading this and desire to know more about Jesus,
contact us
. It will absolutely change your life. We are here to have that conversation when you're ready.
Author:
Phil Arellano
Read more...
---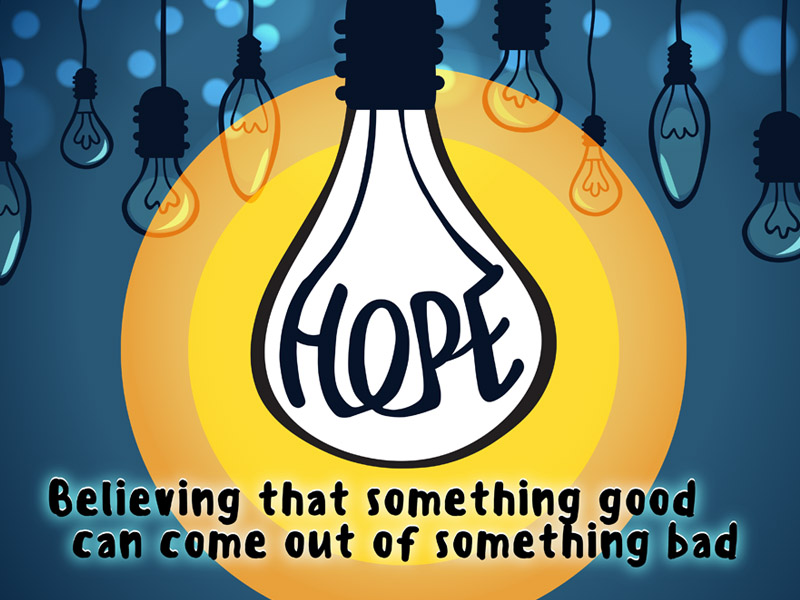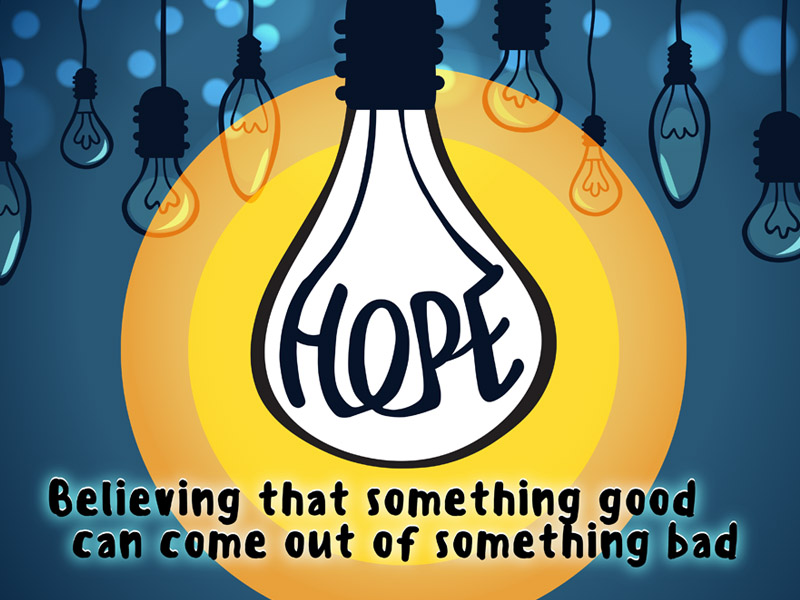 When troubling times arrive at our doorstep, what is our response? Do we fix our eyes on the hope we have in Christ or do we focus on the circumstances around us and wring our hands in worry? As Christ-followers our perspective can – and should – be different than that of the world. We do not have to be slaves to fear. This world is not our home!
So can we decide to look at troubling times as an opportunity rather than a obstacle?
We have a hope that endures
I'm not suggesting we bury our heads in the sand and pretend the hard stuff isn't happening – that would be denial. We need to be discerning, wise and responsible in light of the challenges presented to us. What I am suggesting is a faith-filled response to the tough stuff life will most certainly throw our way.
I pray that God, the source of hope, will fill you completely with joy and peace because you trust in him. Then you will overflow with confident hope through the power of the Holy Spirit. Romans 15:13
As Christ-followers, we have a hope – an anchor for our soul – that the world doesn't have and cannot give. This hope and peace we have through trusting in Jesus gives us confidence and endurance through trial, not of our own doing, but through the power of the Spirit that resides within us. This confidence comes from the reality that God is still on the throne, still maintains authority, and has eternity in His hands. Big or small, the challenges in our lives are no match for the incredible love and security we have in Christ.
I am leaving you with a gift—peace of mind and heart. And the peace I give is a gift the world cannot give. So don't be troubled or afraid. John 14:27
An invitation for growth and maturity
We can rejoice, too, when we run into problems and trials, for we know that they help us develop endurance. And endurance develops strength of character, and character strengthens our confident hope of salvation. And this hope will not lead to disappointment. For we know how dearly God loves us, because he has given us the Holy Spirit to fill our hearts with his love. Romans 5: 3-5
Make no mistake, the hard stuff will come. Sometimes we see it coming, while other times it feels like a major gut punch out of nowhere. There are seasons when we may wonder if the punches would ever stop! The scripture reminds us to not be surprised when the hard things come, but rather to take heart because He has overcome the world.
Regardless of how trial rears its ugly head, we are instructed to rejoice – not in the pain itself – but in the fact that we are given an opportunity to grow, to develop perseverance, and build true character. If we are to continue to dive deeper into spiritual maturity, which is God's will for all believers, nothing grows us faster than hard times if we choose to grow through them rather than duck around them. We have the opportunity to guard our hearts and minds with the truth of the unchanging Word of God, daily let go of our anxiety in exchange for His peace, and stare trial straight in the face knowing who holds the future.
A faith-filled response
So how are we to respond in times like these? When the world itself seems to have gone off the deep end, as Christ-followers we can react differently. We can choose to act on faith, not fear. We can choose to be informed and use wisdom.
We can…
Dive deep into scripture, cultivate our relationship with Jesus, practicing His presence 24/7
Be motivated by love, kindness and gentleness
Cling to the Word of God and the truth that will never change
Spread hope in whatever ways we can
Find ways to encourage and support one another – practically and emotionally
Meet needs as the Lord bring them across your path
Stay connected in creative ways
Remember 2 Corinthians 1:4. The Lord brings our our troubles full circle and redeems our pain.
He comforts us in all our troubles so that we can comfort others. When they are troubled, we will be able to give them the same comfort God has given us.
God bless you and your families as you face these uncertain days ahead, and find ways to bring comfort and hope to others in your sphere of influence. Hang on to Jesus… and be the hope.
Author:
Michelle Marx
Writer/Editor
Read more...
---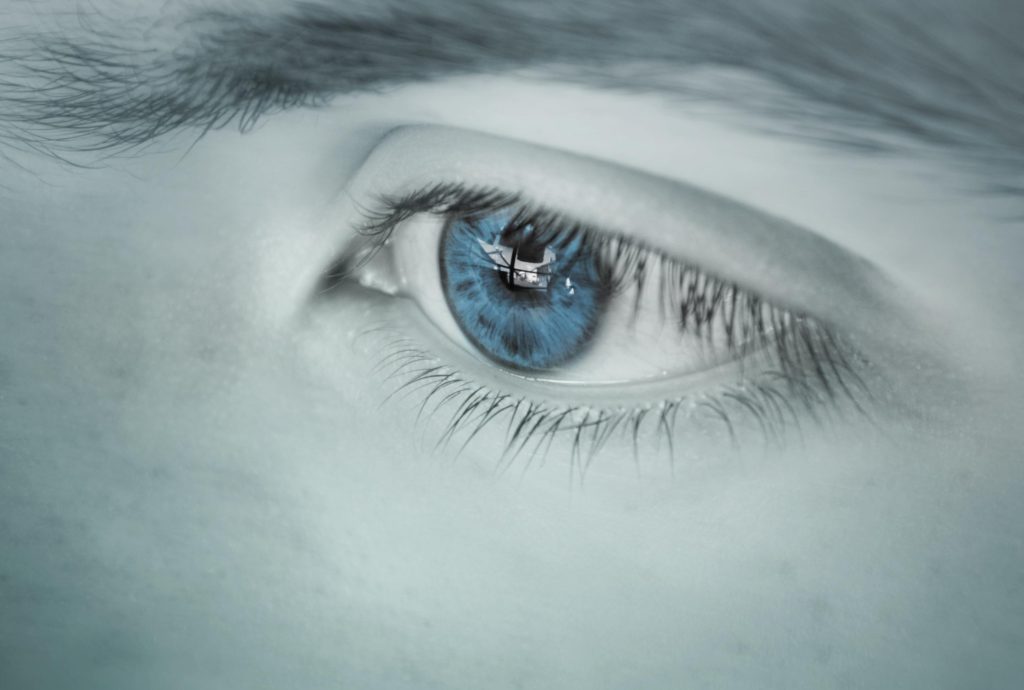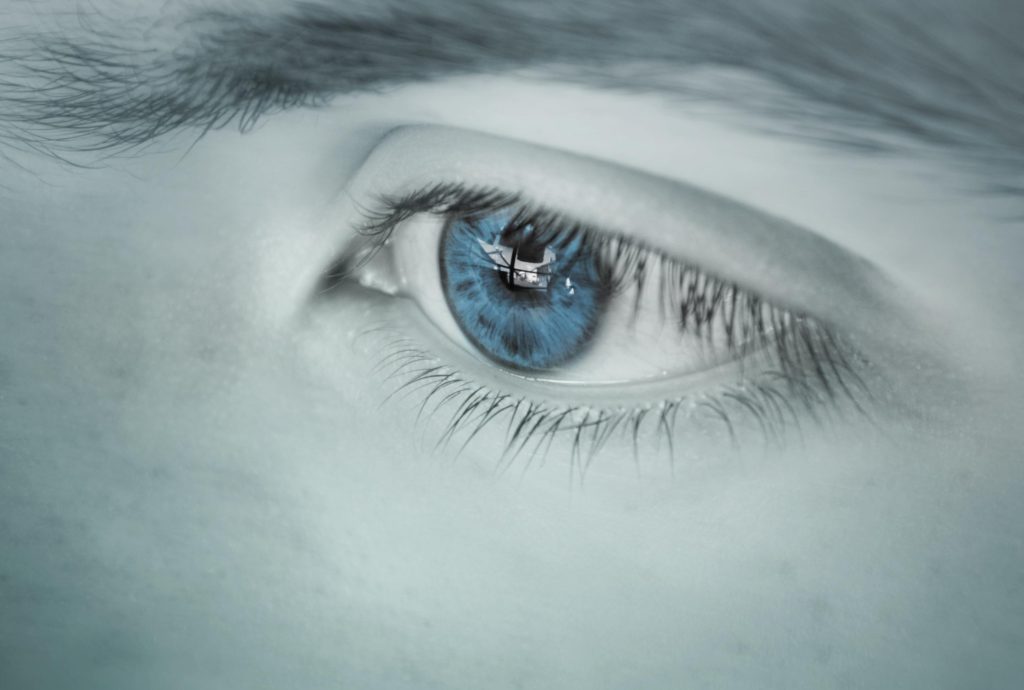 Can you imagine if every one of our thoughts was on display for everyone around us to view as we were thinking it real time?
That's a pretty scary thought.
Over the past year I have learned a lot about anxiety and fear.
It never occurred to me until a wise, Christ-following friend pointed out
that it all starts with a thought.
My response to that revelation was,
"But the thoughts just keep coming and the first place my mind goes is to the worst case scenario or most severe outcome."
I thank God for using this friend to speak His wisdom to me… because their next response was Spirit-led and inspired.
They brought me to the scripture in 2 Corinthians 10:5:
We demolish arguments and every pretension that sets itself up against the knowledge of God, and we take captive every thought to make it obedient to Christ.
Then they shared something I could really relate to about capturing the thoughts that cause anxiety or fear. Here was the advice:
Take the thought that comes into your head, think of taking a lasso and capture the thought – then throw it out of your head.
Then, think of Jesus.
This concept hit home with me and has really helped me get control of thoughts that can lead to stress, anxiety and fear.
You may not struggle with thoughts that cause anxiety, stress, or fear. Maybe you struggle with thoughts leading to depression, lust, pride or a variety of other battles. No matter what the thoughts are that come into our head, we can remain victorious if we make an effort to take the thought captive and focus (fix our eyes) on Jesus.
This is the key my friends – keeping Jesus at the center of every thought we have and asking him to help us take it captive.
He will help us overcome!
With every breath, with every thought, we need Jesus to meet us.
Be encouraged by "Here Again"
Author:
Read more...
---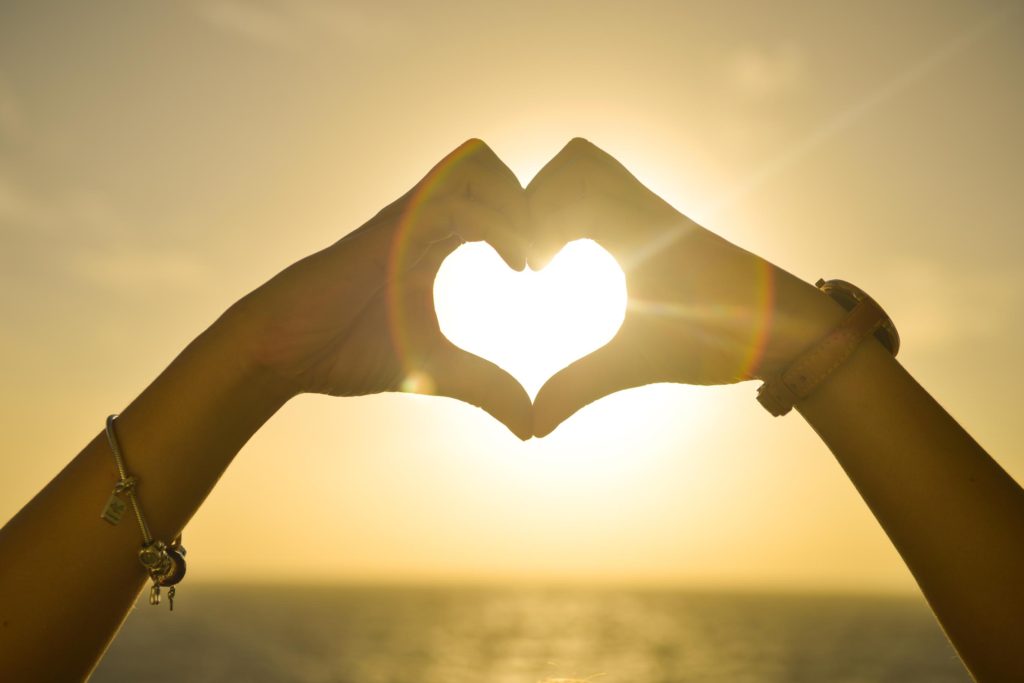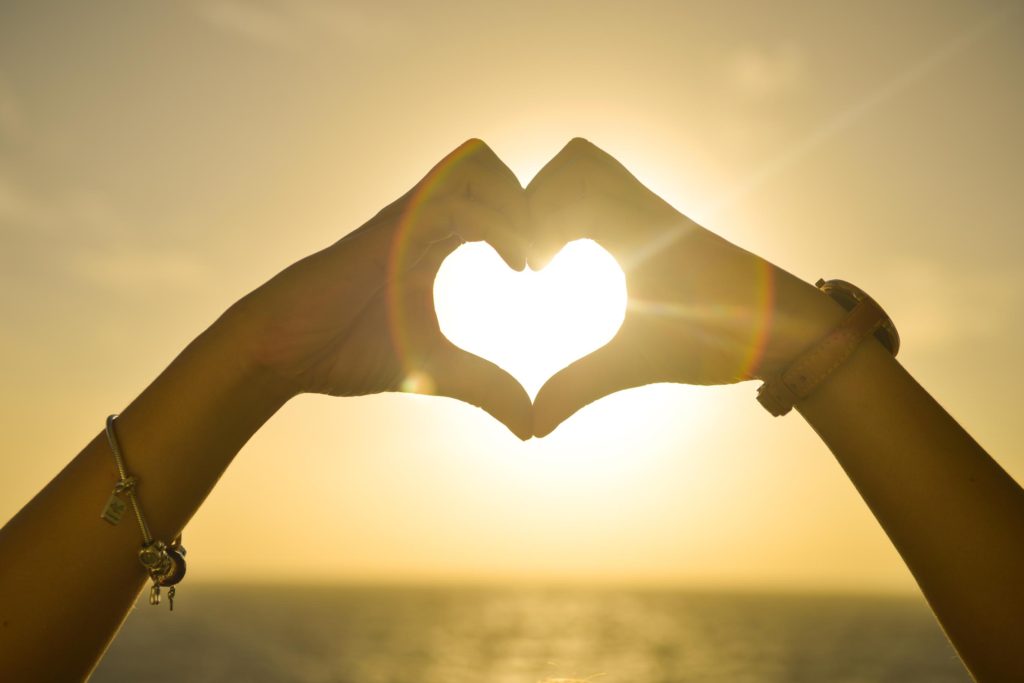 I have known the first stanza and refrain for the song "Jesus Loves Me" for many years even before becoming a Christian, but I never knew until recently that it had six stanzas. Before I share these powerful lyrics, I'll share with you how I discovered this fact.
While participating in a Bible Exploration Group study – including people from different faiths and no faith – it became apparent the discussion was way too focused on divisive topics (some that have notoriously divided churches). Some of these topics certainly didn't help people from other faiths (or no faith) to understand the purpose of the Bible – that God loves people! So, I sometimes made it a point to help end the meetings with the simple statement and gentle rebuke: Jesus loves me this I know for the Bible tells me so.
Anticipating questions from this, I reviewed scripture that validates this truth and did a little research. Here is one of the things I discovered…
The song "Jesus Loves Me" was written in 1860 by Anna B. Warner and in 1862, William B. Bradbury composed the music and added the refrain. The following are the rich lyrics and refrain to the song:
Jesus loves me! This I know
For the Bible tells me so.
Little ones to Him belong
They are weak, but He is strong
Jesus loves me! This I know
As He loved so long ago
Taking children on His knee
Saying, 'Let them come to Me"
Jesus loves me still today
Walking with me on my way
Wanting as a friend to give
Light and love to all who live
Jesus loves me! He who died
Heaven's gate to open wide
He will wash away my sin
Let His little child come in
Jesus loves me! He will stay
Close beside me all the way
Thou hast bled and died for me
I will henceforth live for Thee
Jesus loves me! Loves me still
Though I'm very weak and ill
That I might from sin be free
Bled and died upon the tree
Yes, Jesus loves me! Yes, Jesus loves me! Yes, Jesus loves me! The Bible tells me so.
The lyrics represent the simple and powerful message of God's word
and purpose of the Bible.
Do you ever think you may not be prepared?
Do you sometimes feel like you're just not capable to share your faith or explain it?
Keep it simple with this message: Jesus loves me this I know for the Bible tells me so.
Author:
Elder at Faith Assembly
Read more...
---
The last time we visited the story of Cain, we looked at his issues with denial – and his refusal to acknowledge responsibility in his relationship with his brother. Today, let's examine how denial played an even larger role in his relationship with God in Genesis 4:1 – 24.
The story opens with a brief introduction of the main characters – Cain and Abel – the two sons of Adam and Eve. When the boys become men, it's time for them to take responsibility for their own relationships with God.
In time, they both offer sacrifices to God in worship from the fruit of their own labors. The next thing we know, God has accepted Abel's offering of animal sacrifice but rejected Cain's offering of grain. Cain responds to the rejection with anger and despondency. Later, he lures his brother out into a field to talk about it. In a moment of rage he strikes him, killing him.
I used to struggle just a bit with a small sense of injustice for Cain's sake. How was he supposed to know God didn't want an offering of vegetables? After all, God instituted a grain offering years later through Moses (Leviticus 2:1 – 15). Besides, this came from him and what he was good at doing. It kind of feels like the parent who doesn't accept a small child's art project because it wasn't good enough.
Thing is, Cain knew exactly what he was doing. He was worshiping God on his own terms without care or concern for how God would feel about it. That's not a healthy relationship. Let me explain…
The expulsion from Eden would have been far more devastating for his parents than we might think. The exclamation point of watching two animals get slaughtered to cover the nakedness of their lives after sin might have been far more personal than we realize… they weren't likely just farm animals.
God's covenantal relationship with them was established and sealed with blood, and Cain would have known the story all too well. For Cain, worshiping God on his own terms carries at least some similar characteristics to his parent's sin. Cain wanted to be in control of the terms of the relationship rather than submitted to the expectations of someone else (God) like his brother, Abel.
Taking control places him beside God, which is similar to the enemy's sin as well.
Even then, in a moment of mercy, God beckons Cain to see where he is, and to reach out in trust to Him when He says, "7If you do what is right, will you not be accepted? But if you do not do what is right, sin is crouching at your door; it desires to have you, but you must rule over it." (Genesis 4:7 NIV)
Denial keeps us from recognizing where we truly are by keeping us focused on only ourselves… our rights… our own version of justice or fairness. It keeps us from hearing the heart of someone else and finding the path to wholeness. Whenever that happens, both people are robbed of life. Often times, those effects play out in the lives of others in the vicinity.
Take a moment and ask yourself if you're trying to be in control.
It may help you realize whether you're in denial in your relationship with God and/or someone else in your life.
God was indeed reaching back to Cain. If only he had noticed God's compassion before he crossed a line that stole Abel's life… a theft that affected his parents, himself and all the members of the family he was about to have.
God is indeed reaching to you. Reach back to Him and let Him walk with you to restoration.
Faith Assembly
Read more...
---
You can find the story of Cain and Abel, the first two sons of Adam and Eve, in Genesis 4:1 – 24. This is the story of the first sacrificial offering given to God after their parents left the Garden of Eden. It's made famous by Cain's dodging question to God, "Am I my brother's keeper?" Strangely, it seems Cain's question makes its way into every generation, even among those who have no idea where it came from.
But, for those who are familiar with this story it tends to present two issues that most of us struggle with.
The most obvious issue is defensive denial.
"Am I my brother's keeper?" (Genesis 4:9)
God asks Cain where his brother is, and this is his defensive answer. Cain had just killed his brother in a fit of rage and jealousy after God accepted Abel's (his brother's) offering of animal sacrifice but rejected Cain's grain offering. It's a classic case of denial – a skill he learned from his parents. They did the same thing when they were confronted by God after choosing to disobey Him, elevating their own desires above God's or anyone else's.
It's interesting that when his parents shifted the blame, they made someone else responsible for their actions. Not Cain. Cain wanted no responsibility at all. If he had fully copied his parent's logic, he should have at least behaved the same way they did by pointing to some other person nearby. Nope. He swatted away blame like an annoying fly, and didn't even care if it found a landing place… but, the fly always come back to land.
God simply wasn't buying it. Cain was justly called out, properly given consequences and graciously spared. The issue of Cain's question wasn't really identifying his responsibility for his brother as most sermons and teachings go with this story. It has a great deal more to do with his stark disregard – or callous indifference – toward anyone but himself, even someone that was family.
Most all of us have seen that before. Typically, we recognize the look of that in someone else and at the same time linger in denial of its presence in our own lives.
In January, our church takes time to focus on prayer while hearing what the Word says about Self-Control. We're directing all messages for the month to our adults, children and teens onto the same theme to move our church families at the same pace toward the same conviction. We're defining Self-Control as "Choosing to do what you should even when you don't want to." The memory verse for the month is 1 Peter 1:3a "God's power has given us everything we need to lead a Godly life."
Dealing with someone who turns away with Cain's indifference can hurt beyond description. Be careful not to return the favor. It will only hurt you further. Cry out to God with your hurt. Call a trusted pastor, friend or counselor who will help you to find God's healing.
On the other hand, dealing with lingering denial requires a blatant honesty, and that only comes by great effort to control self-protective tendencies. There's really only one solution to this. Turn toward both the One who is confronting (ultimately) and the only One who is big enough to help you beyond yourself. Essentially, that's choosing to do what you should even when you don't want to.
If Cain would have turned to God rather than putting up a wall of denial, then the rest of his story would have been different. We can be confident in that because even in his denial, God didn't take his punishment as far as He could have.
One thing I have learned about God… He'd far rather deal with us where we really are than where we pretend to be.
Take courage from these words in 1 Peter 1:3a "God's power has given us everything we need to lead a Godly life."
Read more...
---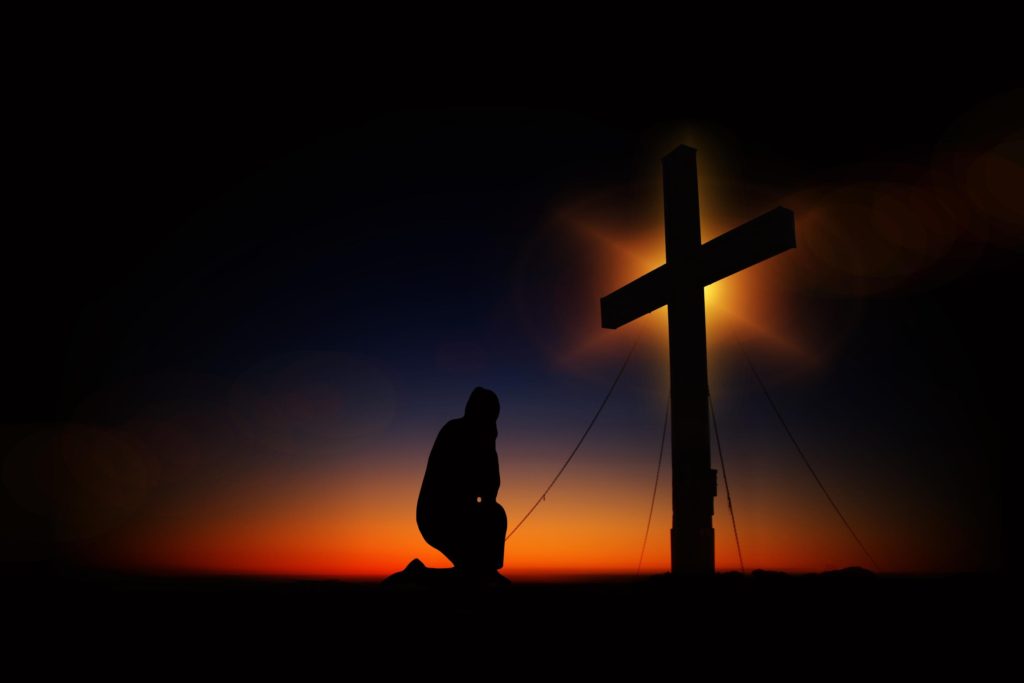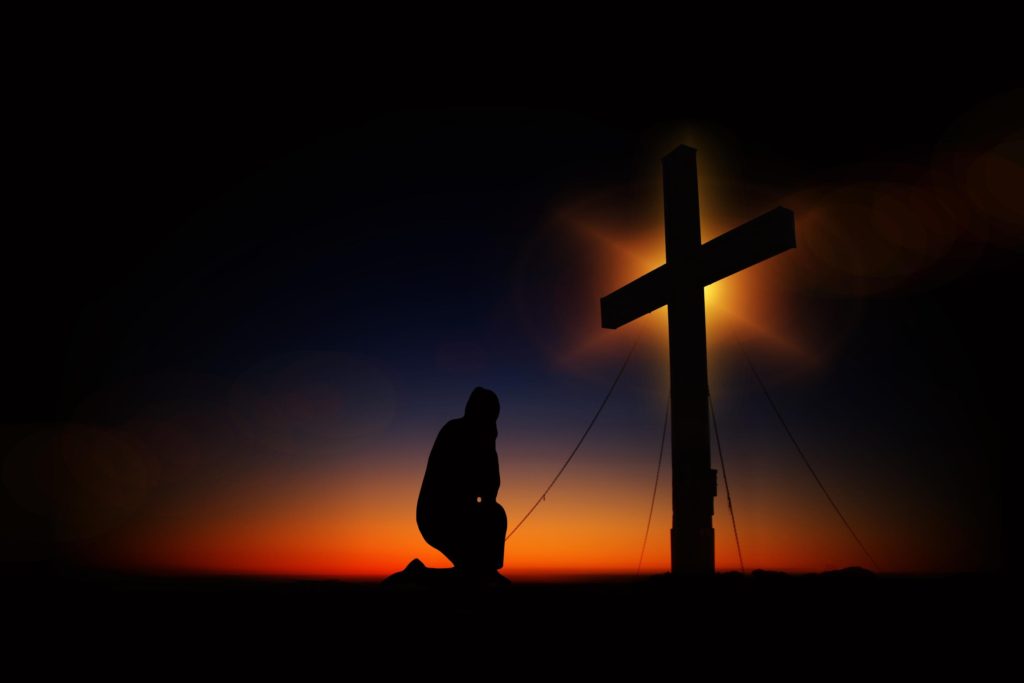 On Wednesday evenings, Pastor Jon has been taking us thru the book of Philippians. I would like to take a moment and concentrate on Philippians 2:1-11. In these verses, we are encouraged to imitate Christ's humility.
Let's first look at the definition of humility:
A modest or low view of one's own importance, humbleness. Some synonyms for humility are lowliness, meekness, submissiveness.
In verses 2- 5, Paul gives us insight into how to take on some of these positive traits as we interact with one another.
– Be like minded
– Have the same love
– Being one in the spirit and of one mind
– Do nothing out of selfish ambition or vain conceit
– Not looking to your own interests but to others
End of verse 3: "…rather in humility value others above yourself."
Verse 5: "In your relationships with one another, have the same mindset as Christ Jesus." So if we have the mindset of Jesus, we serve with a humble attitude.
Verses 6-11: "Jesus, even though He was the Son of God did not use that to his advantage." He took on a servant attitude as a human.
As you read on, verse 8 talks about how Jesus humbled himself by becoming obedient to death, even the cross.
It becomes very clear in these verses that to imitate Christ, we must humble ourselves to our brothers and sisters in Christ and this world – just like Jesus did.
Finally in verse 9, God exalts Jesus to the highest place and gives him the name above all names. He states that every knee shall bow and every tongue will confess that Jesus Christ is Lord.
Living by Jesus example and imitating Him every day is what God is calling us to do as His children.
His call on our lives?
-To love our brothers and sisters in Christ,
-In unity, to cleave to the same mindset as Jesus
-To embrace being of one spirit,
-To put ourselves aside for the wellbeing of others
Sound familiar?
James 4:10 says: "Humble yourself before the Lord and he will lift you up."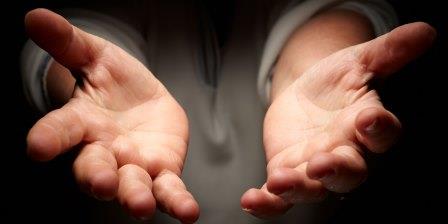 Read more...
---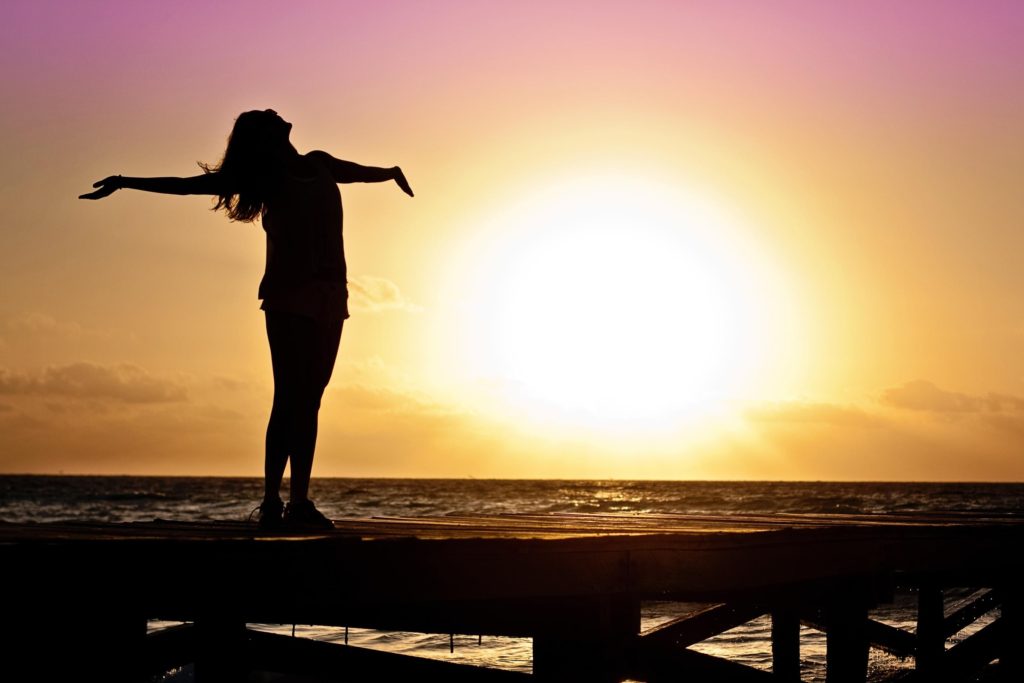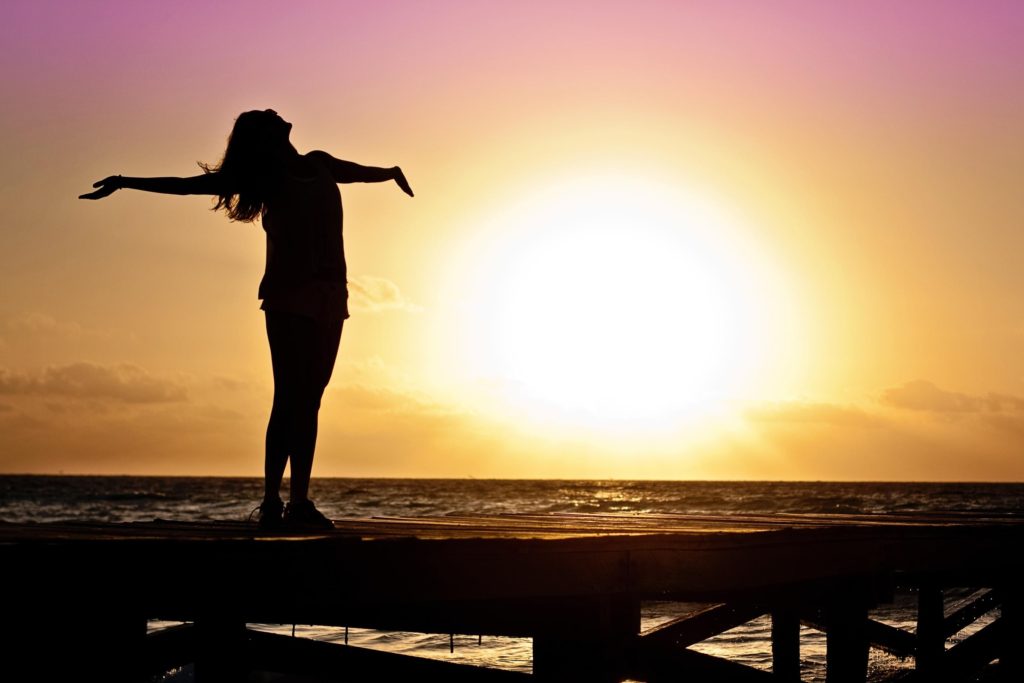 Do you ever feel like you are not enough?
Like you may be in a position at work (or church) and you just don't feel you are "Christian" enough. Maybe you find yourself at the crossroads of life and have a life changing decision to make. Your first thought may be "What if I make the wrong choice?" The next thought might be, "God, I'm not good enough, strong enough or wise enough to do what is before me."
Let me start out by saying that you aren't alone in feeling this way. I personally have this feeling often, and it's been a recurring theme throughout my Christian walk. I also know that other Christians – yes, even pastors, elders, deacons, board members and worship team members – also struggle with this feeling as well. No one is immune to self-doubt.
Let's be honest about this feeling of inadequacy. It stinks and can make us feel worthless.
Here's the truth about this feeling: it's a lie the devil wants us to buy into. Decide and make this declaration right now with God: "God, it's a new year and I want to be a new me."
No matter how much the world around you tries to beat you down or tell you that you are not good enough, it's never enough to overshadow this fact – you are a new creation and a child of the One True God.
When God sent his son Jesus to live among us and then die on the cross, we were given the ultimate gift. Through this gift, we have a personal relationship with a God who will give us the power to rise above the lies of the world and find strength and confidence to accomplish what he lays before us each day.
As we are now into the New Year, be encouraged! This is a new year and you are a new you.
Fortunately for us, the grace, love and mercy of God allows us to be a new person each and every day. Just like the following song says: Your grace so free, washes over me. You have made me new now life begins with you.
This couldn't be any truer about our lives when we put our faith and trust in Jesus Christ.
Read more...
---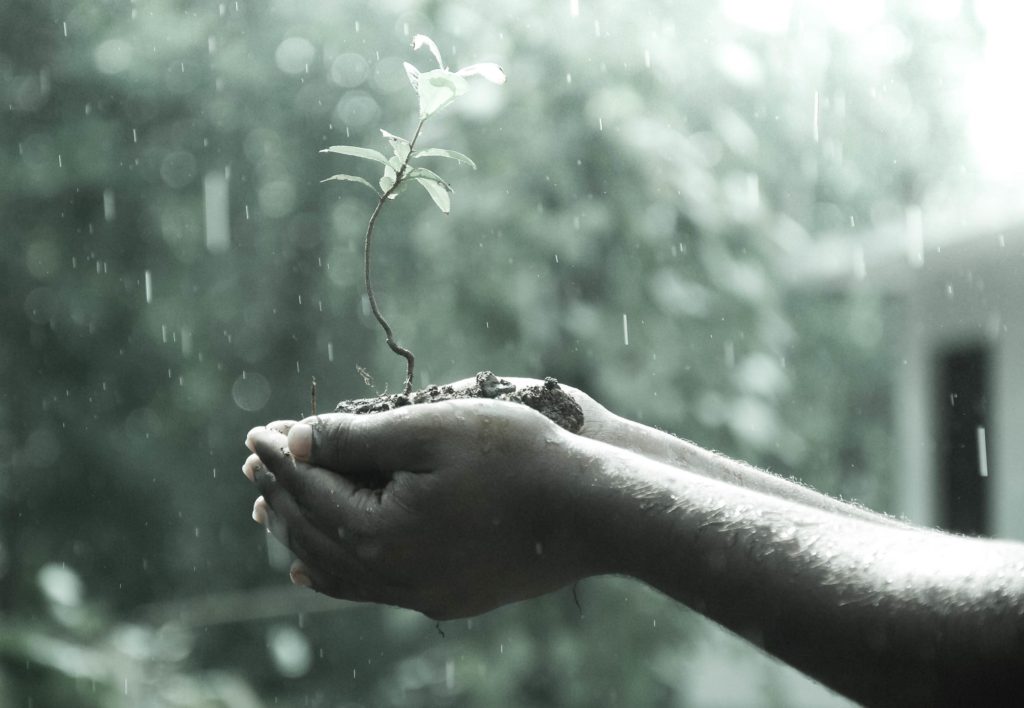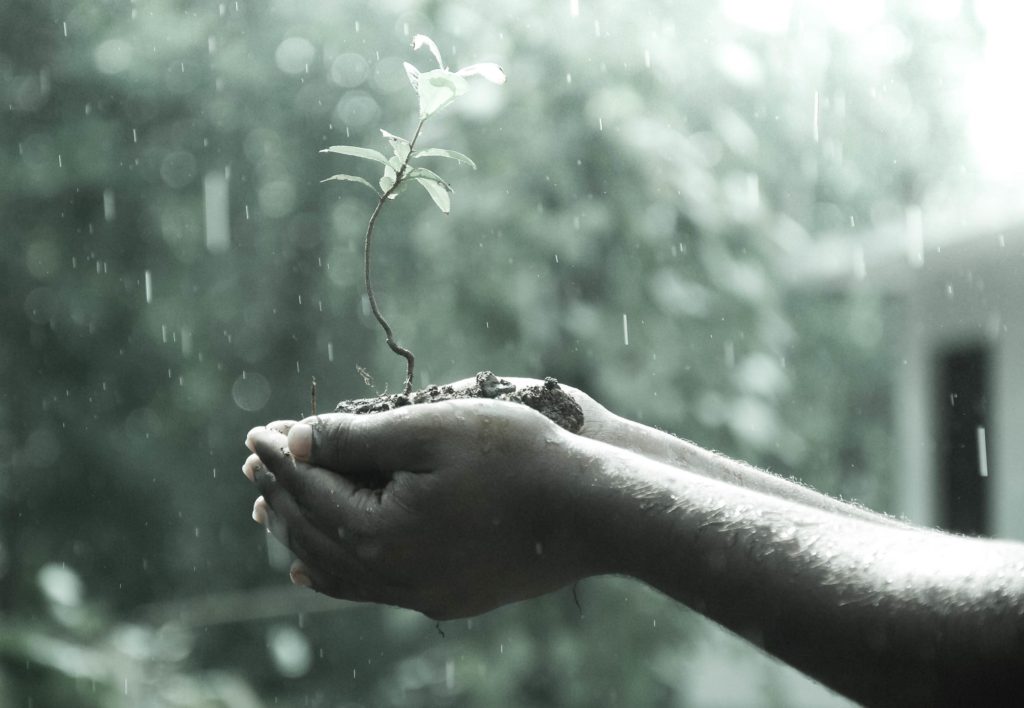 Control.
We all want it. We don't always get it. Sometimes we get it, then decide we don't want it.
Sigh.
In my life I've come to recognize control as an old familiar acquaintance, continually proving that my sense of having it is simply an illusion.
Just when I think I have it, it's often yanked from my groping hands and there's not much I can do about it.
When we feel like we are in control, we often feel pretty comfortable with it.
You may tell yourself you've earned it. You may snatch it away from someone else and justify it. You may hoard it, thinking no one can hurt you. You may sacrifice pieces of your character to have it. You may hide behind it.
You may tell yourself you don't need help.
You may think if you're in control, you're safe.
When we feel out of control, we often feel frantic.
Why are we afraid to let go of it?
We feel weak. We feel uncomfortable. We feel ineffective. We feel frustrated and helpless. We feel exposed.
We wonder if someone else will do it better. We feel like we are floundering, grasping. We wonder what will happen and how we'll deal with it.
Could it be that God is more interested in your character development than your comfort?
Could it be that growth requires being uncomfortable?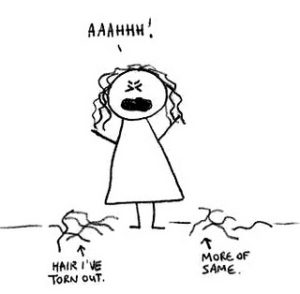 It seems sometimes Christians get this notion of the "abundant life" (found in John 10) fleshing out as the perfect life, being in control of all circumstances, a comfortable existence, all our dreams coming true, instant answers to prayer and 100% happiness.
All. Day. Every. Day.
But here's the hard truth: life is not easy. It wasn't meant to be. This is not Heaven.
When we pray with control in mind, we treat God like a vending machine.
He is not a vending machine, a genie in a bottle or a drive through.
He is the King of Kings and Lord of Lords, Maker of Heaven and Earth. And He wants to see you grow in character, know and trust Him infinitely more than He wants you to feel comfortable.
Consider these wise words…
Consider it a sheer gift, friends, when tests and challenges come at you from all sides. You know that under pressure, your faith-life is forced into the open and shows its true colors. So don't try to get out of anything prematurely. Let it do its work so you become mature and well-developed, not deficient in any way. -James 1:2-3

Take on an entirely new way of life — a God-fashioned life, a life renewed from the inside and working itself into your conduct as God accurately reproduces his character in you. -Ephesians 4:22-24

Therefore, since we have been justified through faith, we have peace with God through our Lord Jesus Christ, through whom we have gained access by faith into this grace in which we now stand. And we boast in the hope of the glory of God. Not only so, but we also glory in our sufferings, because we know that suffering produces perseverance; perseverance, character; and character, hope. And hope does not put us to shame, because God's love has been poured out into our hearts through the Holy Spirit, who has been given to us. – Romans 5: 1-5
We grow when we experience discomfort.
That means letting go of our need to control – and our need to be comfortable all the time.
Want to grow in character? Take some steps of faith.
Embrace the uncomfortable, the uncertainty.
Let go of your need to control everything.
Hold things loosely and trust that God has a plan.
Let the pressure and discomfort of growth do good work in you, so you will grow in wisdom, Godly character and tenderness.
You can read more of Michelle's writing here.
Read more...
---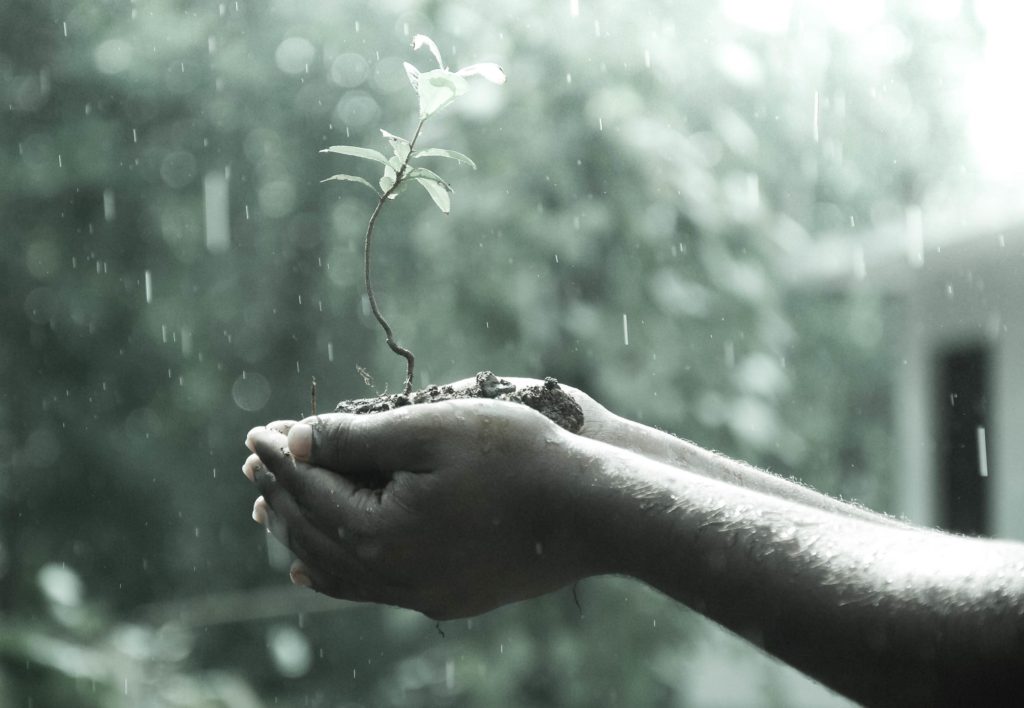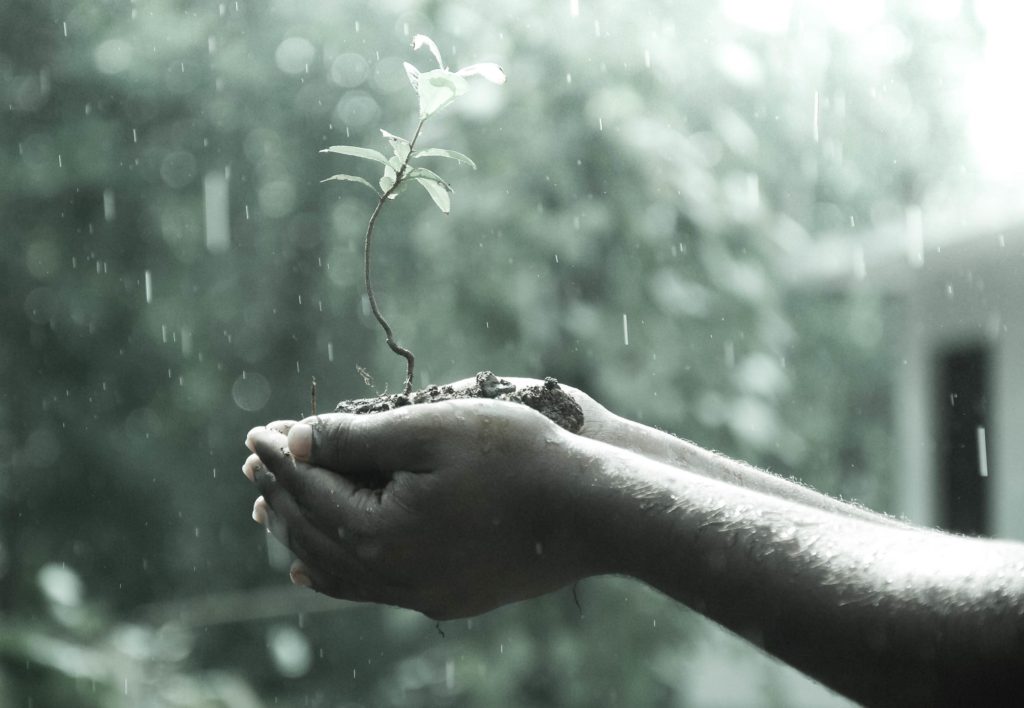 God gave my wife Marguerite, and I six wonderful sons. Now we also have 4 wonderful daughters-in-law. I've worked to be a good and godly father, so in that light I've endeavored to leave my sons a legacy of instruction in truth. I want to pass on a world view of truth- one that will help them live life as magnificent and abundant as the Creator intended.
Just as God has arranged for his children through His Word and Abraham passed on instruction to Israel in Deuteronomy, so should we pass on God's instruction to our children- God's truth- as opposed to the world's view of how to live.
I like to use the K.I.S.S. method—Keep it Short and Simple. The following are two main instructions in truth that I feel are important for my boys to know, embrace and live out.
1. KNOW GOD
The first indispensable instruction I can give is to truly know God. The original languages of the Bible are mainly Hebrew and Greek. In both, the word translated "know" means far more than information and facts. The Word includes the ideas of intimacy and authentic experience. The Hebrew word "know", or "yada" means far more than intellectual information. It involves intimate experience and relationship.
It was sometimes compared to the intimate relations experienced by a husband and wife. For example, Genesis 4 speaks of Adam and Eve, our first parents and says…
GENESIS 4:1 And Adam knew Eve his wife and she conceived and bore Cain, and said, "I have gotten a man from the Lord." KJV

Another example of this definition is Mary's response to the angel who tells she will be having a baby.

Luke 1:34 Then said Mary unto the angel, "How shall this be, seeing I KNOW not a man?" KJV
I say to you- and my sons- the most essential and important thing in life is that you know God. That means you have encountered him by way of intimate experience and continue to have an intimate relationship with Him.
2. LOVE GOD
The second indispensable instruction I can give is to truly love God. The simple and absolute truth is this: Scriptures teach that knowing God and loving God is really a matter of obeying Him.
John 8:31 So Jesus said to the Jews who believed in him, "If you continue to obey my teaching, you are truly my followers." NCV

Col 1:23 But you must continue to believe this truth and stand firmly in it. Don't drift away from the assurance you received when you heard the Good News. The Good News has been preached all over the world and I, Paul, have been appointed as God's servant to proclaim it. NLT
Passionate pursuit. Encountering God. Intentional and intimately knowing and loving Him. All of this fleshes out by obedience to His will and way for you. Nothing is more important in this life. Pass these truths on to your children and your children's children. Write it on your hearts and discuss it in your homes. Leave a Godly legacy.
Read more...
---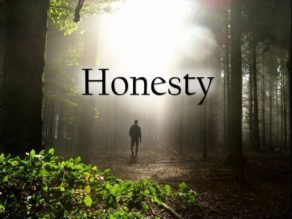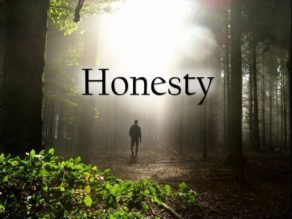 Pastor Jon's sermon last week on honesty really convicted me, as well as the many people kneeling before the Lord at the altar.
Every day, it seems we have opportunities to make big and not-so-big choices. But are there really "not so big" choices?
Sure, in our way of thinking a choice to not be truthful (more appropriately called a lie) is much worse and more condemning when compared to exaggerating how many or how big the fish really were… or embellishing a real achievement to make ourselves look just a little bit better.
But according to God's way of thinking, a lie is a lie- pretty cut and dried.
As we learned, every time we exaggerate or embellish the facts, it gets a little easier to do it the next time. We stretch it just a little further each time we embellish. Eventually, this is who we become and reflects our way of interacting on everything- from what we say and how we act to what we get in the habit of doing.
Some of my friends and I- way back from high school- still talk about a person we knew who always "climbed a little higher" or "ran a little faster" than we all knew to be true. It is sad to see how these seemingly insignificant embellishments (over several decades) now have affected his employment, marriage(s), reputation and walk with the Lord.
As for me, I can easily be tempted to wear the Admiral's star or the sheriff's badge. Meaning this: when I use inappropriate leverage to get more help, drum up additional resources or win additional funding for a new project. This can often include an embellishment (a.k.a. an outright lie) regardless of whether or not it's a "not so big" exaggeration.
Consider this example. Do you recall growing up and saying to your siblings, "mom said you are supposed to go do this" when really she told you to do it. This is where it starts, little by little. Before you know it, it turns into exaggerating a project requirement at work to be competitive since you know others are doing it. Yikes! It's an all-too-easy, slippery slope that so often we don't even realize is happening.
The Bible has a lot to say about truth-tellers (those that don't exaggerate, embellish, pretend, tell outright lies), as well as how God feels about those that practice deceit.
One of my favorites though, is what Jesus says in the gospel of John verses 31-32: "To the Jews that believed Him, Jesus said, 'If you hold to my teaching you are really my disciples. Then you will know the truth and the truth will set you free'."
Bottom line? Run from falsehood whenever temptation strikes.
Run towards Jesus and His revelation of Truth in every part of your life.
Be a truth-teller and be set free.
Read more...
---
As a student at the University of Wisconsin Oshkosh, one thing other students always would try to argue and prove in class is that there are times when it is not wrong or immoral to lie. They would try to find a situation in which I would find it expedient, advantageous or necessary to lie.
This is the point they missed: I am not the standard or authority
that makes lying or dishonesty immoral.
It's an absolute in natural law and from God.
If I lie to save or protect myself, my wife, or even my sons; it's still a lie and it's still wrong. I must repent, confess and seek God's forgiveness.
My fellow students were sure I would find lying acceptable if I was the one "sinning". But God sees, and eventually the truth comes to light.
No, honesty is not the best policy- a.k.a. the best choice among other equally good options-
honesty is the only policy.
One reason the message of honesty is so important is because people (individuals) and groups (i.e. a culture or nation) are on the path to self-destruction when it has contempt for truth. Our nation has contempt for truth. Honesty has lost its value in our world.
So where are we headed as people? As a nation?
"Thou shalt not bear false witness" (Exodus 20:16) is not a suggestion or a negotiation according to God.
It's a commandment applying not only when we are in court, but honesty in general… in all of life.
With Him, with yourself and with others- God wants honesty always.
Honesty is more than not telling lies and more than saying something false. Honesty is speaking that which conforms to truth and reality. It is living in integrity and Godly character; which includes moral rightness, truthfulness, trustworthiness and to be free of deceit.
The Bible does not teach that "honesty is the best policy" like Ben Franklin liked to think.
The Bible teaches that honesty is the only policy.
May the Truth reside in your heart, mind and in deed- always- for the glory of God.
Read more...
---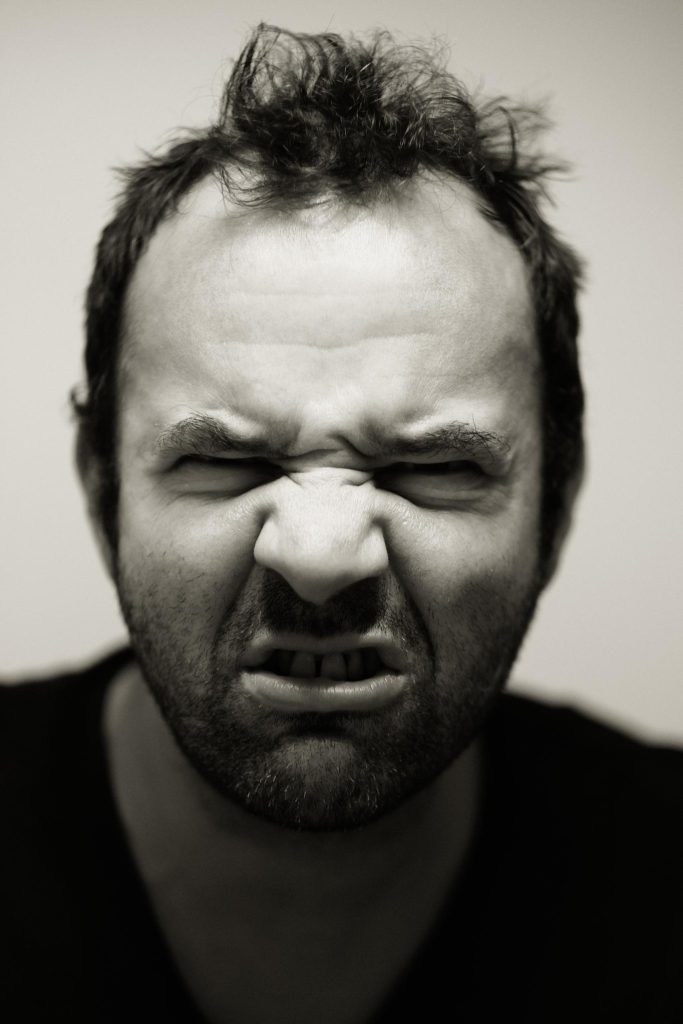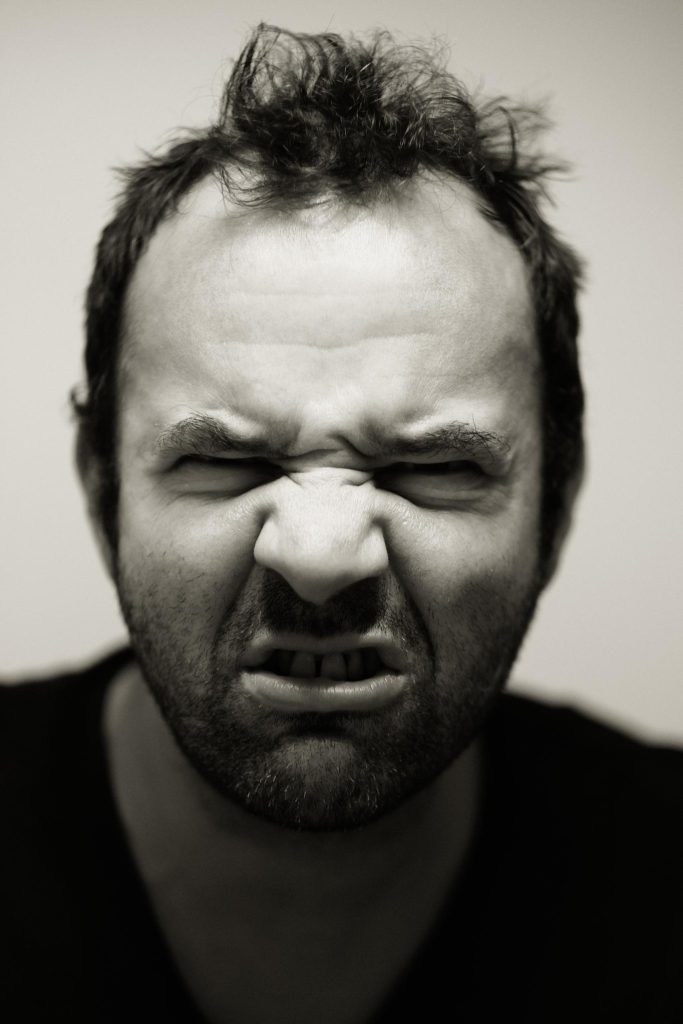 In case you missed it, during the month of April we focused on the virtue of patience…everyone's favorite subject. We even tend to make fun of ourselves having a lack of patience, and in moments of great frustration nearly everyone cries out to God.. "Lord give me patience!"
Ever notice how effective that is?
Situations of life that expose our lack of patience can be as varied as life itself. Just when we think we've learned to be patient with one thing, we're taken by surprise with another… and right back to impatience.
Here's one thing I'm grateful for: on the subject of Patience, the Bible is full of stories of situations as varied as life itself. It really helps to look at how other people deal – or don't deal – with impatience so we can get a better grip on our own situations. Our Children's Pastor and I often work together to bring the subjects we talk about into the forefront for the entire family. The hope is that if both parents and kids are working on it at the same time, then perhaps the entire family benefits more…grows more.
To review, we've given a very simple definition for Patience and a memory verse to make it easy and practical.
Patience is "Waiting until later for what you want now."
And, the memory verse is, Psalm 27:14
"Wait for the Lord. Be strong and don't lose hope. Wait for the Lord."
Here are some of the Biblical stories that we covered and the Bottom Line for each:
Hannah Prays for a Baby

Hannah prayed out of her deep anguish and found God's Peace. Remember, God doesn't grant Patience, but He does grant Peace.




Found in 1 Samuel 1:9 – 2:1




Bottom Line: When you think you can't wait, tell God about it.

The Golden Calf:

They were blinded by their own sight. Remember, insecurity gropes for something physical-tangible, which can often result in a dismissal of God's help in order to make room for your own frantic solution.




Found in Exodus 32:1 – 35




Bottom Line: When you think you can't wait, don't forget what's true.

Esau's Birthright:

Esau was consumed with the urgency of his own hunger. Remember, yielding to immediate and overwhelming desire nearly always leads to tragic loss.




Found in Genesis 25:24 – 34




Bottom Line: When you think you can't wait, think twice.

Solomon's Wise Words:

Arresting your immediate frustration gives you greater clarity of mind. Remember, long-term unresolved anger always becomes bitterness…unresolved bitterness often becomes despair and depression. Found in Proverbs 14:29 – 30
"He who is slow to anger has great understanding, but he who is quick-tempered exalts folly. A tranquil heart is life to the body, but passion (unbridled emotion) is rottenness to the bones."
Bottom Line: When you think you can't wait, don't lose your cool.
Take a few moments to read James 5:7 – 11. Being Patient = Self-Control: A strength you develop over time through adversity, which can only be done through practice.
Continued practice will strengthen your self-control.
If you pray for patience, God will grant opportunities to practice and grow in patience. If you pray for peace, God will grant you peace to settle your spirit so you can practice… you guessed it… patience.
Author:
Read more...
---
Some people count to 10.
Others take a deep breath.
Many simply tune out or walk away.
Personally, when I am faced with injustice- just plain old someone being mean, or unrealistic deadlines that start to build my stress level- I do a couple of things.
First, I Consider the Source
Generally, the people driving me crazy are not drawing from the same source that I do. How do I know this? From the fruits they display.
Galatians 5:22-23 speaks of the Fruit of the Spirit being love, joy, peace, patience, goodness, kindness, faithfulness, gentleness and self-control.
Once I recognize the fruit isn't there, I really can't expect someone to act otherwise. This helps me not respond in a similar fashion even though I often want to respond in kind. I try to pray for them even while they are still "being unreasonable". Hard to do? Yes. But this helps me have patience, and it gets easier each time knowing their souls might be at risk.
Sure, even some Christians can be the perpetrators! No one is perfect. While their souls aren't at risk in this case, we can still be poor witnesses when we act like there's no evidence of the Fruit of the Spirit in our lives. Remember, it's not their action you can control- your own reaction is your responsibility.
Second, I Realize Sometimes I Am the Unreasonable One
Yes it happens! I am thankful the Holy Spirt convicts me to the point of an apology and eventually changed behavior. Again, this is developed over time with practice, as God allows opportunities. Sad to say, it doesn't happen in each of us automatically (wouldn't that be so much easier!), but does get better as we choose to respond to the prompting of the Holy Spirit.
Jesus tells us in Matthew 5:11-12:
Blessed are you when people insult you, persecute you, and say all sorts of false evil against you because of me, rejoice and be glad for great is your reward in Heaven.
It's helpful to remember that Jesus tells us this injustice will happen when we are living in and for Him. Remembering who I am in Christ and the knowledge that I have all of eternity to look forward to helps me to stay focused and remember what is next!
Practice doesn't get us to perfect, but in the long run, makes us better. We have much to be thankful for because God's promises are true. This should drive our behavior. Does it drive yours?
P.S.
This may not be all that helpful (even to some Christians since in my opinion there is a real lack of understanding on what eternity will be like) to some. Considering this, how can one look forward to eternity if one doesn't know what it is? Another blog for another time! No one knows for sure what eternity will be like, but God does tell us in His Word a lot about this and it will be terrific for those who have accepted Jesus Christ as their savior! Revelation Chapter 21 is the culmination of this. Halleluiah and Amen!
Read more...
---
As I was thinking about Pastor Jon's sermon last week- as part of his series on Peace- I was reminded of what Jesus tells us in His Sermon on the Mount (also known as the Beatitudes) in Matthew 5:9:
Blessed are the peacemakers, for they will be called sons (children) of God.
This thinking took me back to a time 25 years ago.
When family was visiting us in New Mexico, I was taking six young kids up to the top of the Sandia Mountains for a day trip. I chose the back way up on a single lane dirt road. Since it was shorter and more primitive, it ended up being more excitement than I had planned!
Picture this:
Single lane dirt road
Winding through deep mountain valleys
Limited road width for two vehicles
Must often back up or squeeze close to the rock walls or deep valleys edges
On this specific day, a pickup truck full of (shall I say) "excited young men" wanted to get around me. There was nowhere for me to go (and nothing to do about it) in my 1990 Ford Aerostar van with six young children. Based on their shouts and gestures, I didn't want to stop and try talking!
The more this happened, the more irritated I became and knew stopping wouldn't be the wise thing to do. After about 10 minutes, a place finally came for me to squeeze off the road to let them pass… but it was clear they now wanted more than just to pass. As they started to drive around my van, I could see them getting ready to jump out and approach me. I could feel myself getting very tense!
Looking back at that day, I now know the Spirit of God came upon me. Instead of a fight, I simply gestured that I was sorry for blocking the way. Not a person jumped out of the truck, nothing more was thrown our way and they were completely disarmed.
Keep in mind, at this time I had only been a believer in Jesus a mere six months. I still marvel having reacted in a manner that wasn't really like me (trust me). I believe the Lord knew that I, as His newly adopted son, wasn't quite ready to take the high road (no pun intended). Instead, He took over for me in order to teach me and protect my family.
As children of God, He tells us in 2nd Peter 3:11:
We must turn from evil and do good, seek peace and pursue it.
"Seek" and "pursue" are proactive words! They don't mean to passively let our old nature kick in, but to let our new nature in Christ call us to action. This takes intention.
Since that time over 25 years ago, I still recall the important life lesson God taught me that day on the mountain pass. I am regretfully still a work in progress when it comes to peacemaking, but growing each day.
Let us be intentional peacemakers. God requires it of His children… and guess what, He gives us the power to live it out!
Husband, Father and Grandfather
Read more...
---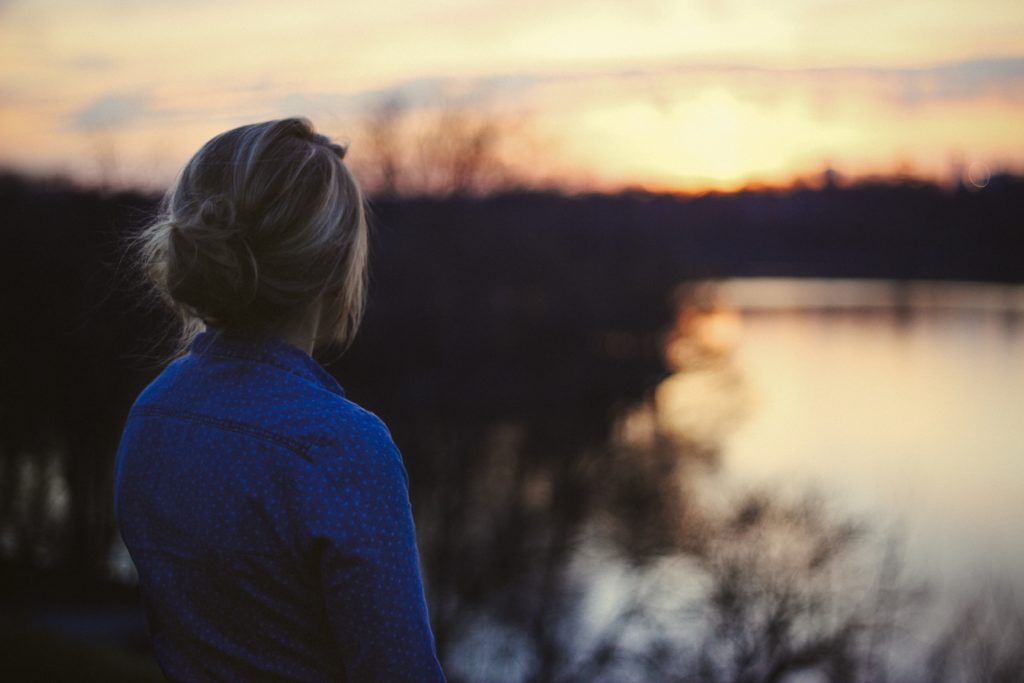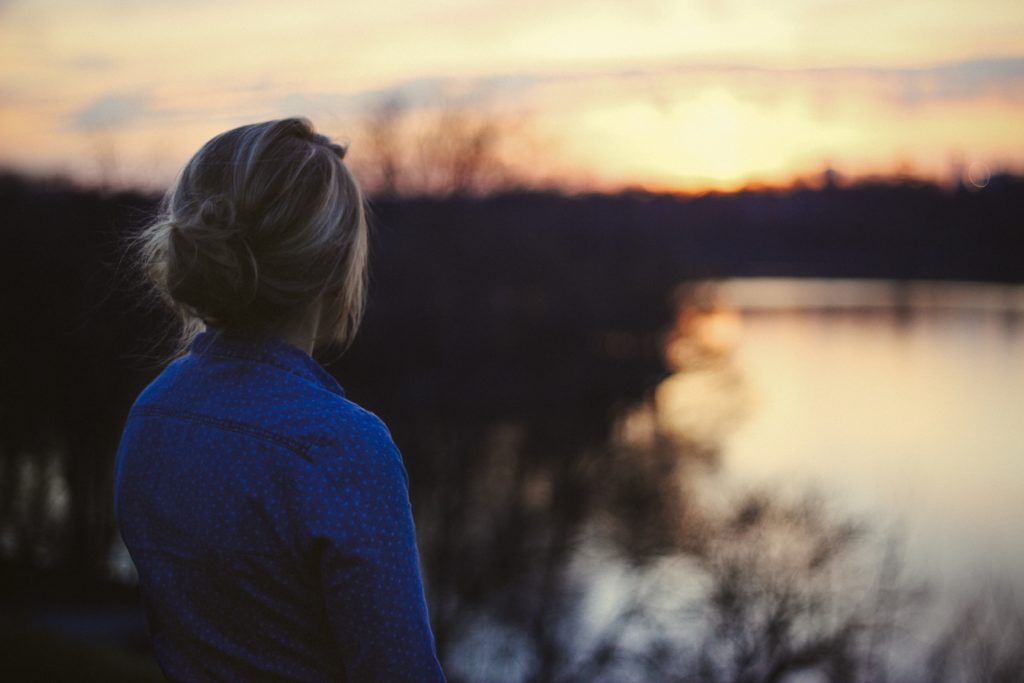 The Scripture is full of references that talk about the soul and the spirit.
It's so important in fact, that the Old Testament mentions it over 785 times and the New Testament over 103 times.
It's pretty clear that in God's big story for mankind, our souls- the essence of our inner most beings- is important to Him- so important that He sent His son to die for our sin, our weaknesses, and our shame. Our soul is the thing that makes us unique. It's how we relate to others and how we understand ourselves. It comprises who we are.
Often our souls feel like a roller coaster- sometimes weary or unsure- sometimes comfortable, content or even at peace. We all have invisible tattoos (so to speak) that make an imprint on our souls… earthly things that work to define us. They may have been in the past or are currently influencing our perspectives.
They can make a mark so deep that the imprint may feel like it will last forever.
So the question is this: what defines you?
Are you allowing your past, your education, your mistakes, your job, your talents, ministry, kids, marital status, successes… whatever- to define who you are? The world would project this onto you… especially your failures! This should not be! You see friend, when we allow these things to define who we are, we have embraced a false identity. We are then allowing everything but God to define our worth.
This is why God says we must examine our hearts.
He knows that if we embrace a false identity, we are vulnerable to the enemy's schemes and lies. This leaves us vulnerable to the many traps the enemy of our souls delights putting right in our path. He loves to plant seeds of self doubt, confusion, relationship drama, unforgiveness, bad decisions, selfish pride or self-hatred… even disobedience to the God we say we love.
But with God's Truth, He tells us that if we place our soul identity in Him, nothing can touch the essence of who we are! When we believe on His name and claim Christ as our Savior, we are a new creation found in Christ Jesus. No longer do we have to be defined by those old things. We are now sons and daughters of the King of Kings!
Hebrews 6:18-19 says

"Therefore, we who have fled to him for refuge can have great confidence as we hold to the hope that lies before us.

This hope is a strong and trustworthy anchor for our souls…"
This Truth of our identity isn't always something that we "feel"… but rather God's Truth that we must choose.
2 Corinthians 1:20-22 (MSG)


Whatever God has promised gets stamped with the Yes of Jesus. In him, this is what we preach and pray, the great Amen, God's Yes and our Yes together, gloriously evident. God affirms us, making us a sure thing in Christ, putting his Yes within us. By his Spirit he has stamped us with his eternal pledge—a sure beginning of what he is destined to complete.
Because of God's overwhelming love for us, it's that same love that will transform our souls into something beautiful, confident, at peace and blazing with purpose. This is the ultimate miracle- the transformation of the very essence of our being!
Let us make our "soul tattoo" permanent once and for all, by…
1) knowing the Truth
2) embracing the Truth
3) practice the Truth daily
4) make the Truth known as a testimony for God's glory
For if we can run with the Truth of who we really are in Jesus– nothing…and I mean nothing-
will stop us from fulfilling the destiny God has planned for us to fulfill!
Wife, Mom and Lover of Jesus
Read more...
---