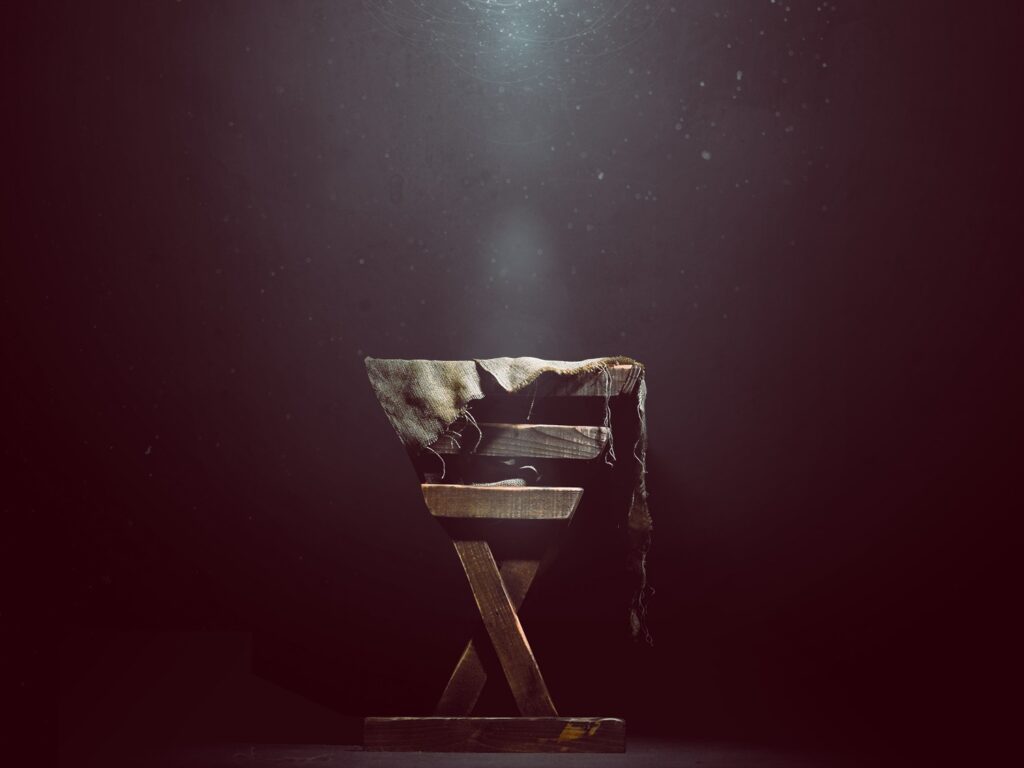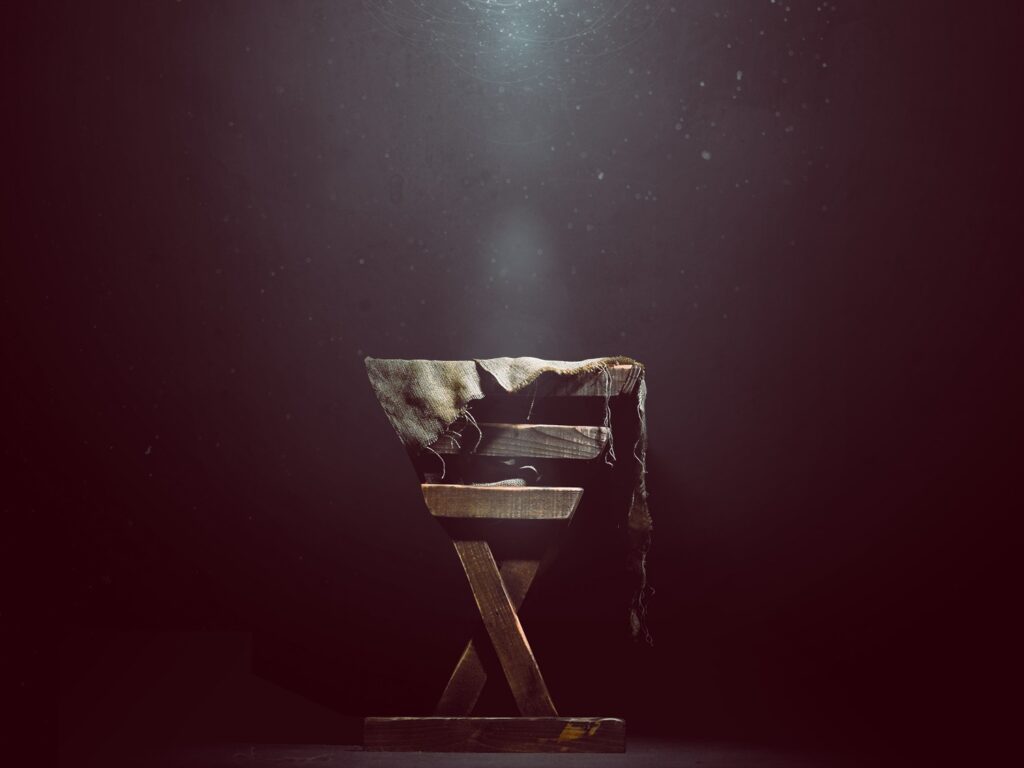 What do you think about when someone says Merry Christmas? Does it take your mind to warm and fuzzy places? Does it make you anxious? Fill you with joy? Make you sad? Excited? The Christmas season seems like a time that is highly influenced by our history, our gains and losses, and our present circumstances.
Christmas brings us back to the power of the gospel
The season gives us a chance to enjoy traditions, gift-giving, and precious time with family. We might even take in a special Christmas service to remember the story. But it's about more than that – so much more.
For believers, Christmas brings us back to the power of the gospel. It encourages us to look at the Christ child in light of the cross. It wasn't glittery, it was less than ideal. Full of wonder, but unexpected. Beautiful, but messy.
Christmas reminds us that sin has a cost.
Without this miracle – the Word becoming flesh – we would be utterly lost, without a way to be reconciled with God. We had dug ourselves a hole we couldn't climb out of. The cost was too high. But God made a way – He sent a Redeemer.
Because of God's great love for us, He gave his only son to pay the steep price of sin once and for all. Jesus, who laid aside His glory for the glory of the Father, became our Emmanuel. God with us – now and forever! Check out how this translation reads:
This is how much God loved the world: He gave his Son, his one and only Son. And this is why: so that no one need be destroyed; by believing in him, anyone can have a whole and lasting life. God didn't go to all the trouble of sending his Son merely to point an accusing finger, telling the world how bad it was. He came to help, to put the world right again. John 3:16-17 (The Message)
This is the good news the angels were talking about when they appeared to the scared-out-of-their-mind shepherds in the field.
Do not be afraid. I bring you good news that will cause great joy for all the people.

Today in the town of David a Savior has been born to you; he is the Messiah, the Lord.

This will be a sign to you: You will find a baby wrapped in cloths and lying in a manger. Luke 2: 10-12 (NIV)
Christmas led to sacrifice
The kingdom of God came in the form of a baby. God became man. The Word became flesh. I don't think the disciples saw it coming that the Messiah – the one they'd been praying for – did not come to build the Kingdom on earth by revolution. Rather, the real revolution was one of the soul – our sin covered by Jesus blood once and for all. Only the Lamb of God could take away the sin of the world. We now have the opportunity to be clean and free from our past, reconciled to God, and alive in Him forever.
Does it mean life is perfect now? Nope. But because of the babe who became a man – this Jesus – we can now live a transformed life in and through His grace alone. We don't have to earn it. But we can be transformed by it if we choose.
So when we celebrate Christmas, let's remember this gift. The gift that brought healing of the soul. The gift that came at such a high price. Like his coming, our lives may be messy, but because of Jesus, they are beautiful.
There's only one God that stepped down from His throne out of love, to save a world torn apart by sin. There's only one King that did that for me – His name is Jesus. Do you know him? Check out this song by Marc Martel called How Many Kings below. It talks about just that.
If you don't know Jesus and would like to know more. Please
contact us
. We've love to share more about how He has transformed our lives with you.
Author:
Read more...
---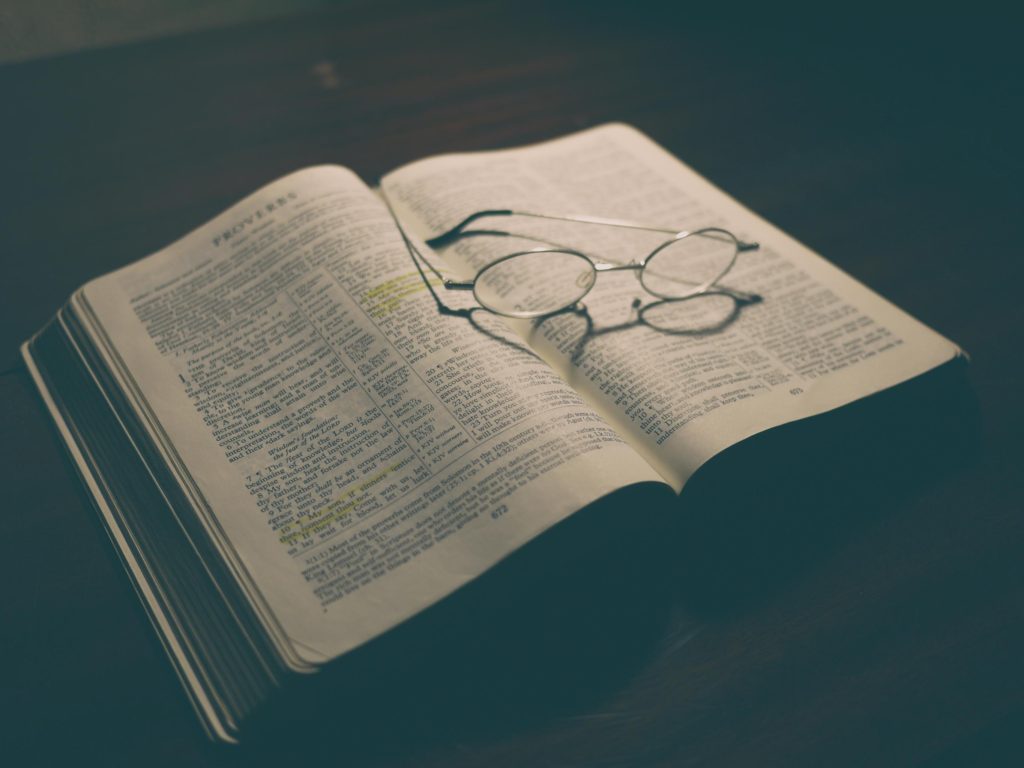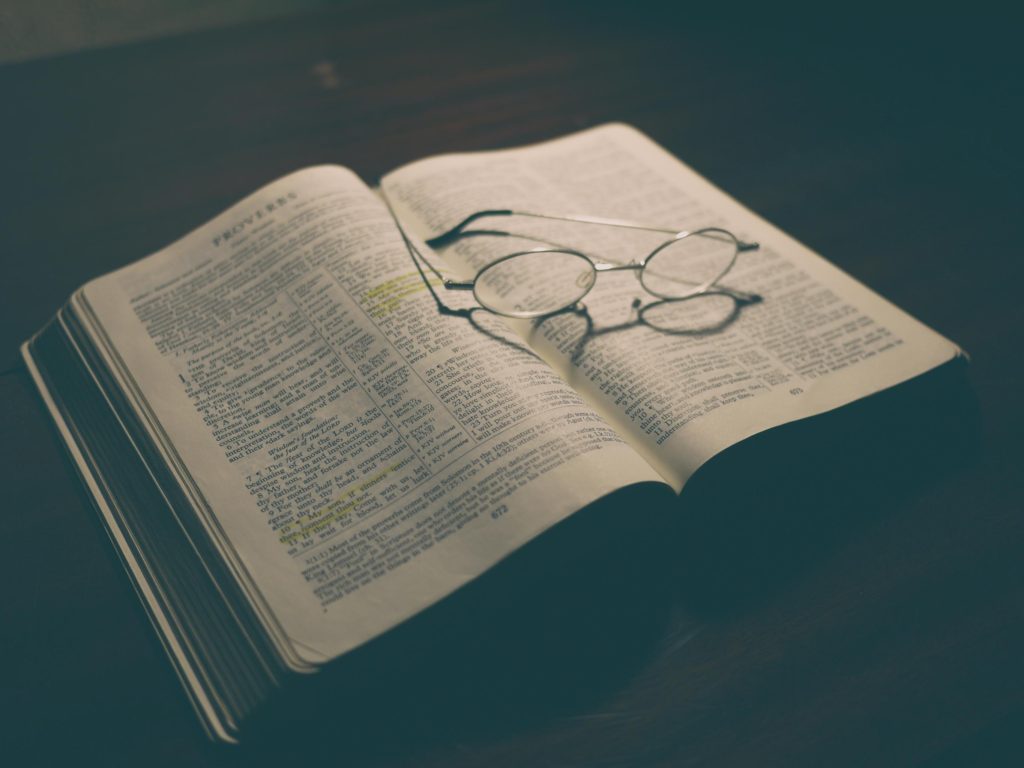 During the past several months we have been studying Psalm 119 at our Wednesday night prayer meeting. I thought I'd share some of the interesting observations our group made as we reviewed the emotions, concerns, and repeated commitment to the Lord referred to by the writer.
The author of Psalm 119 is unknown, but many think it is possibly David, Ezra, or Daniel. One thing that is clear, the author loved God and desperately wanted to honor Him in his life! It clearly shows us that the author experienced many struggles, but he always came back to center knowing that God was there for him. He goes through many trials and afflictions, but clings to the truths he has learned from the scripture.
I think this is a great lesson for all of us: even during our darkest time, God's Word and His love never changes.
Interestingly, the chapter is broken into 26 sections, 8 verses per section. Each section starts with a Hebrew letter of the alphabet. Some of the words used to refer to the Word of God are; law, testimonies, precepts, statutes, commandments, judgements, word, and ordinances. Look closer and you'll see one of these words is used in almost every verse.
The attributes of God that he referred to frequently: His righteousness, His trustworthiness, His truthfulness, His faithfulness, His consistency, He is eternal, He is light, and He is pure. These attributes are in just about every verse in this chapter. These words are meant as an encouragement when we go through struggles, temptations, afflictions and persecutions.
Take time to meditate on God's provision and trustworthiness in Psalm 119
and I believe you will come back to center – where God is.
Consider praying with us on Wednesday night. We have a great time studying the word of God and a sweet time in prayer. I hope to see you soon.
P.S.
Psalm 117 is the shortest chapter in the Bible with only two verses. Psalm 119 is the longest chapter in the bible with 176 verses.
Psalm 118:8 is the very center of the Bible and says "It is better to trust in the Lord than to trust in people." Amen!
Read more...
---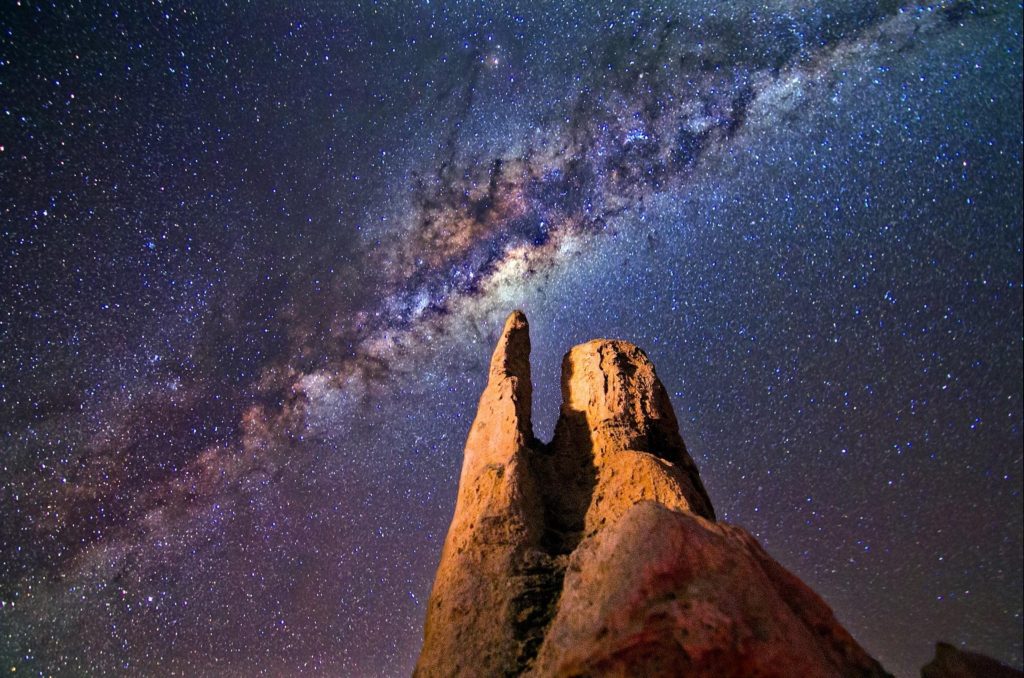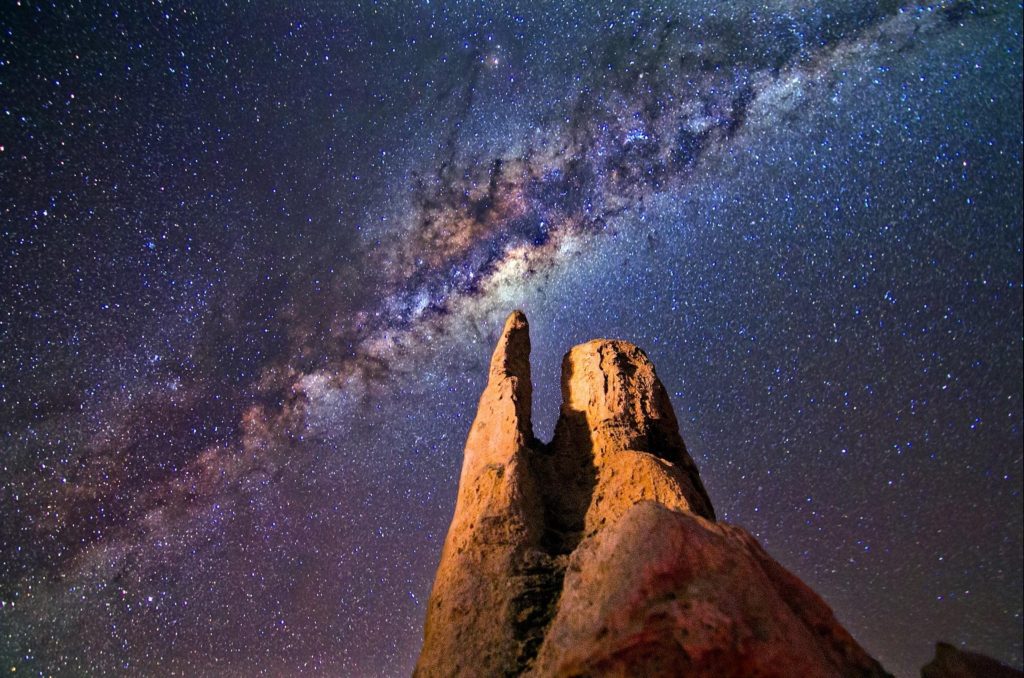 Old Testament sacrifice. It's neither pretty, nor appealing.
In the Old Testament, God asks for sacrifices and lays out meticulous demands. Why? Why were they part of God's covenant relationship with the Israelites? In various ways; sacrifices are obnoxious, offensive and dreadful. To the modern world, sacrifices seem violent and brutal.
Why Sacrifices in the Old Testament?
Sacrifices were designed to teach impure and imperfect people how to live in a relationship with a totally perfect and absolutely Holy God. They helped people see the nature of their Creator God, and further illustrated the reverence, respect and honor due Him. Sacrifices provided atonement for the people's sin, through substitution. It was a picture of what was to come- Jesus ultimate sacrifice (atonement) on the cross for all sin, past, present and future.
God Repetitively Decreed He Didn't Need Sacrifices
God simply didn't want them if they were not completed with sincerity and a contrite, repentant heart.
If God had to choose, he prefers a right heart:
Psalm 51:16-17
You do not desire a sacrifice, or I would offer one.
You do not want a burnt offering.
The sacrifice you desire is a broken spirit.
You will not reject a broken and repentant heart, O God.

God informs us that it is an insult and an offense to bring sacrifices to Him with any kind of wrong heart:

Isaiah 1:13-14
Stop bringing me your meaningless gifts;
the incense of your offerings disgusts me!
As for your celebrations of the new moon and the Sabbath
and your special days for fasting—
they are all sinful and false.
I want no more of your pious meetings.
I hate your new moon celebrations and your annual festivals.
They are a burden to me. I cannot stand them!
To do so is hypocrisy, a sin God thoroughly hates. Jesus pronounced His strongest indictments against hypocrisy in Matthew 23, when he criticized the religious leaders of the day.
The Significance and Application for Christians Today
1. Jesus taught that sincerity and authenticity were God's principal need in worship.
John 4:23-24
But the time is coming—indeed it's here now—when true worshipers will worship the Father in spirit and in truth. The Father is looking for those who will worship him that way. For God is Spirit, so those who worship him must worship in spirit and in truth.
2. Sacrifices are a reminder that each of us contributes to the evil in our world.
It demonstrates that something must be done… and we must do more than conveniently question why God allows sin. For if God were to remove all evil, none of us would continue existing!
3. God gave instructions for whenever sin was "unintentional" or "in ignorance".
This was because even when done in ignorance; sin still pollutes, poisons, and brings judgment. This thought runs contrary to modern rational.. the thinking today that sin does no harm when it's between "consenting adults". God called for sacrifice because sin's destructive effect still poisons, defiles and hurts though done in ignorance (or unintentionally). These sins poisoned, defiled, and hurt the person, his family, society; indeed they hurt the very environment and the community as a whole. Any cries of blamelessness due to ignorance did nothing to stop or cancel the destructive effect of sin or halt its judgement. While sympathetic to a person being in ignorance, God in His wisdom knew all of this and provided guidelines to address it to protect His people.
Biblical Sacrifices Taught These and Many More Lessons.
Today, because of Jesus death and resurrection, we are asked to sacrifice in different ways- not for atonement- but rather to give up our lives for the sake of Christ. This is the new covenant. We sacrifice daily because of our love for Jesus and gratefulness for the grace we've been given. We sacrifice by giving up our rights, serving others, working to build His kingdom, denying our old nature and choosing God's will and way.
God's nature has not changed and never will. He is holy, and we are still impure and imperfect people. Thank you Father for Jesus! He is our sacrificial Lamb, and now we live in a new covenant with God!
May the Lord continue to teach us how to live in relationship with a totally perfect and absolutely holy God. Let our prayer be that our lives continue to give Him all the reverence, respect and honor due Him.
Christ-Follower, Husband, Father, Grandfather and Retired Pastor at large
Read more...
---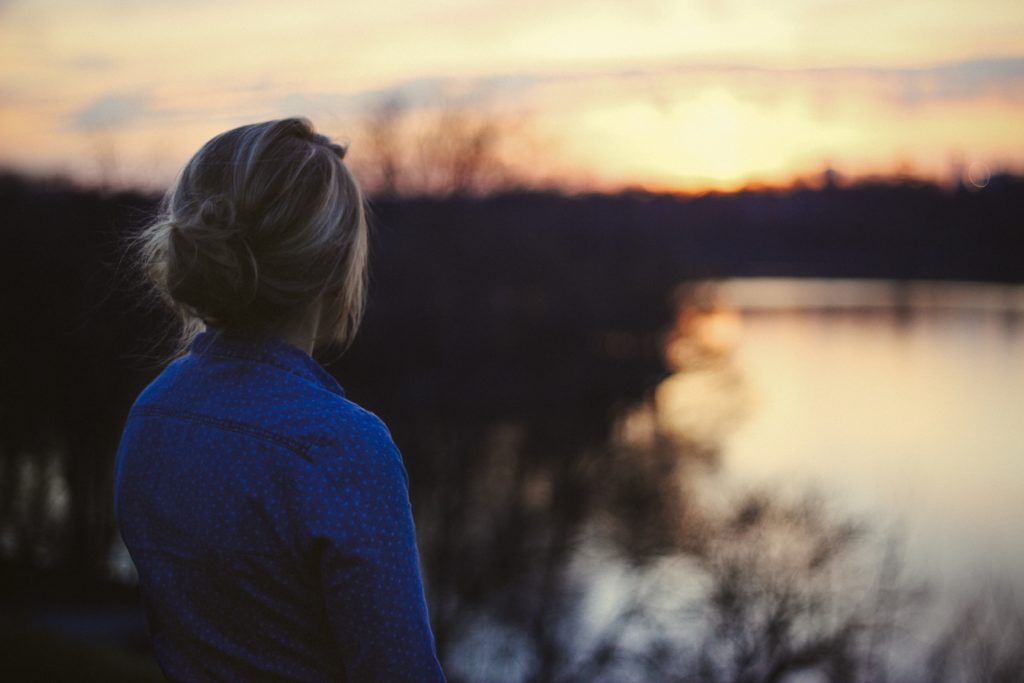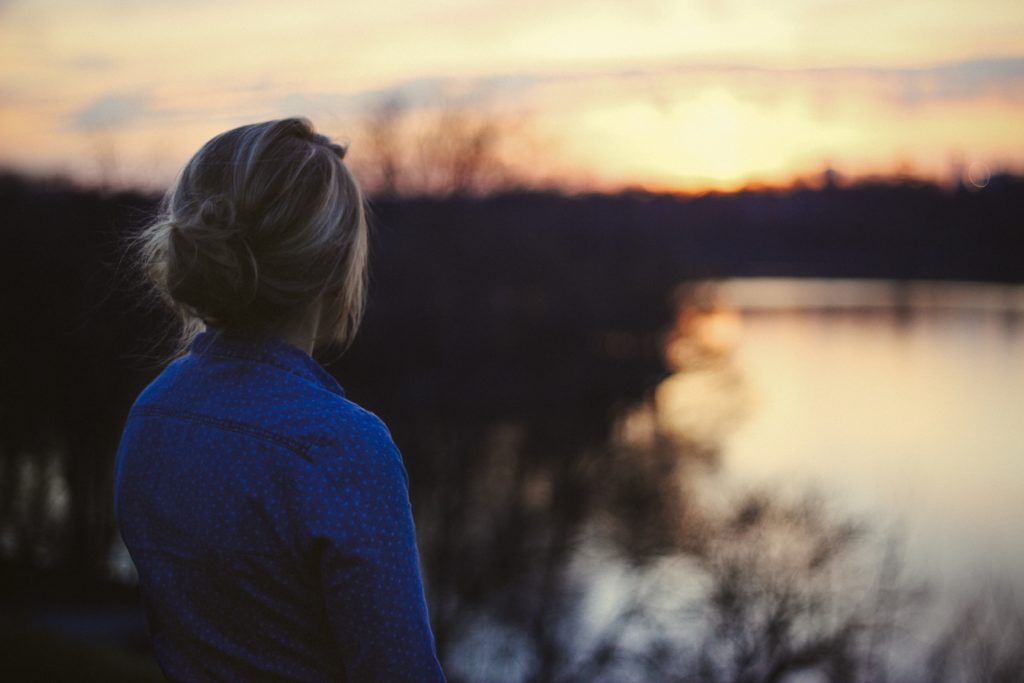 The Scripture is full of references that talk about the soul and the spirit.
It's so important in fact, that the Old Testament mentions it over 785 times and the New Testament over 103 times.
It's pretty clear that in God's big story for mankind, our souls- the essence of our inner most beings- is important to Him- so important that He sent His son to die for our sin, our weaknesses, and our shame. Our soul is the thing that makes us unique. It's how we relate to others and how we understand ourselves. It comprises who we are.
Often our souls feel like a roller coaster- sometimes weary or unsure- sometimes comfortable, content or even at peace. We all have invisible tattoos (so to speak) that make an imprint on our souls… earthly things that work to define us. They may have been in the past or are currently influencing our perspectives.
They can make a mark so deep that the imprint may feel like it will last forever.
So the question is this: what defines you?
Are you allowing your past, your education, your mistakes, your job, your talents, ministry, kids, marital status, successes… whatever- to define who you are? The world would project this onto you… especially your failures! This should not be! You see friend, when we allow these things to define who we are, we have embraced a false identity. We are then allowing everything but God to define our worth.
This is why God says we must examine our hearts.
He knows that if we embrace a false identity, we are vulnerable to the enemy's schemes and lies. This leaves us vulnerable to the many traps the enemy of our souls delights putting right in our path. He loves to plant seeds of self doubt, confusion, relationship drama, unforgiveness, bad decisions, selfish pride or self-hatred… even disobedience to the God we say we love.
But with God's Truth, He tells us that if we place our soul identity in Him, nothing can touch the essence of who we are! When we believe on His name and claim Christ as our Savior, we are a new creation found in Christ Jesus. No longer do we have to be defined by those old things. We are now sons and daughters of the King of Kings!
Hebrews 6:18-19 says

"Therefore, we who have fled to him for refuge can have great confidence as we hold to the hope that lies before us.

This hope is a strong and trustworthy anchor for our souls…"
This Truth of our identity isn't always something that we "feel"… but rather God's Truth that we must choose.
2 Corinthians 1:20-22 (MSG)


Whatever God has promised gets stamped with the Yes of Jesus. In him, this is what we preach and pray, the great Amen, God's Yes and our Yes together, gloriously evident. God affirms us, making us a sure thing in Christ, putting his Yes within us. By his Spirit he has stamped us with his eternal pledge—a sure beginning of what he is destined to complete.
Because of God's overwhelming love for us, it's that same love that will transform our souls into something beautiful, confident, at peace and blazing with purpose. This is the ultimate miracle- the transformation of the very essence of our being!
Let us make our "soul tattoo" permanent once and for all, by…
1) knowing the Truth
2) embracing the Truth
3) practice the Truth daily
4) make the Truth known as a testimony for God's glory
For if we can run with the Truth of who we really are in Jesus– nothing…and I mean nothing-
will stop us from fulfilling the destiny God has planned for us to fulfill!
Wife, Mom and Lover of Jesus
Read more...
---