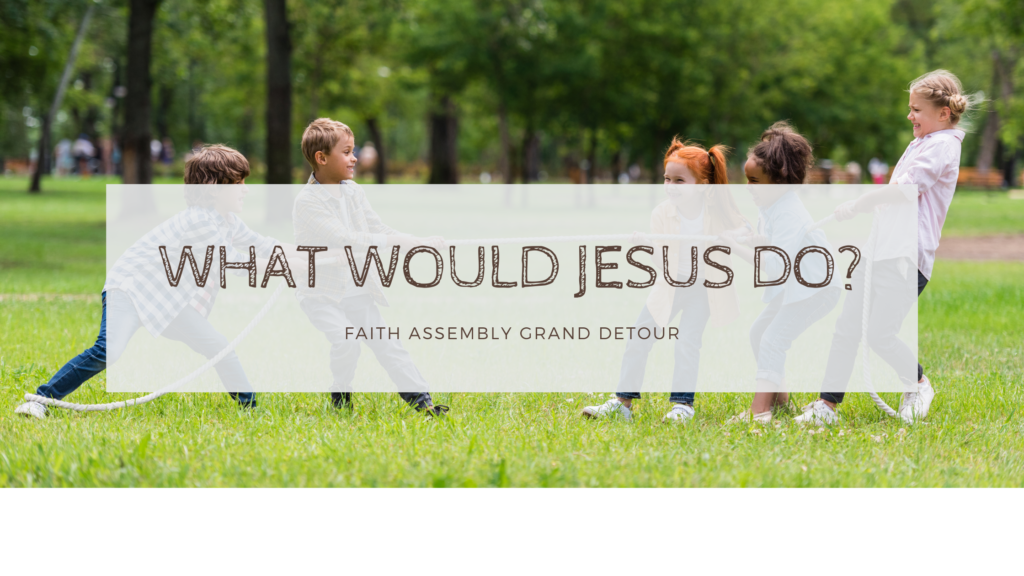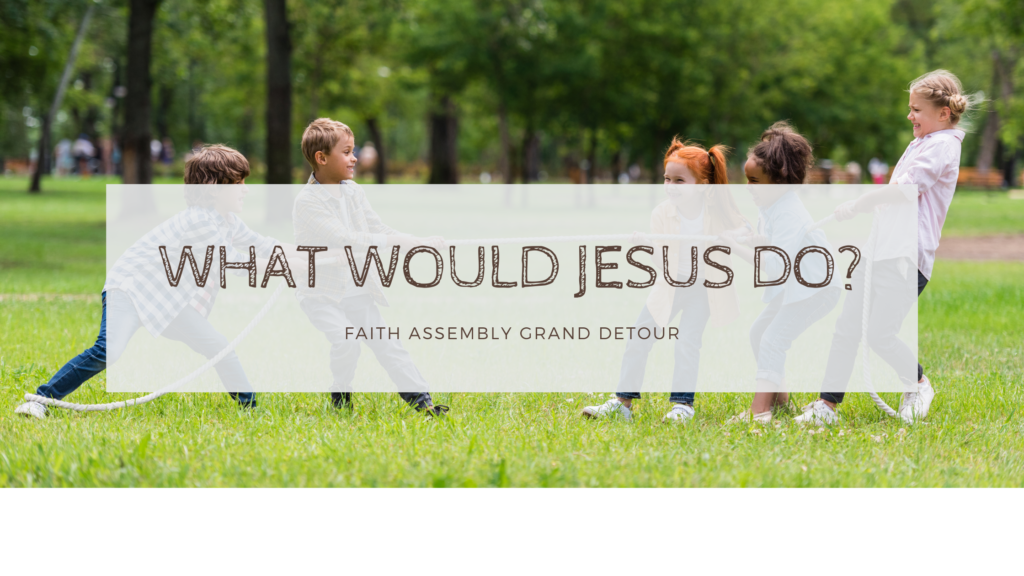 How many times do we hear the phrase practice what you preach?
As parents, one of our goals in life is to raise, godly, well-behaved, respectful and disciplined children. This task is a gift from God that we cannot handle by ourselves.
How many times do you find yourself doing exactly what you just told your child not to do? You know who will be the first to point it out too… them! As you sit there fuming with anger because of the disrespect and back talk about the issue, you have to breathe and ask yourself, "how would Jesus react?"
Wow…how would Jesus respond? That's a stop-you-in-your-tracks moment. I would have to say that many times I have not responded how Jesus would.
How would we parent if we stopped in our tracks, and our first response was to pray for patience and direction? Then respond how Jesus would….in love! Use those moments to teach your children that we as humans are sinful and we need God's grace each and every day.
Proverbs 22: 6 ESV
Train up a child in the way he should go; even when he is old he will not depart from it.
Show them you aren't perfect but with God's help, he can help us make the right choices. Teach them how to confess their sins and ask for forgiveness.
Proverbs 11: 2 ESV
When pride comes, then comes disgrace, but with the humble is wisdom.
When we hear "practice what you preach," we often think of the moral decisions and guidance we speak of: be kind to others, share your toys, brush and floss your teeth, don't litter. Those are all things that we should be practicing, but how can we tell our kids to do those things if we ourselves are not doing them?
What if we remember that same phrase when we mess up or sin? Let's be an example to our children on how to react and respond to heartache, to family fights, to disappointed plans, to anger outbursts. Show them how to take responsibility for their actions no matter who was involved or whose fault it may have been. We as humans are sinful and not perfect, so until we reach heaven, all we can do is work toward honoring Christ.
Philippians 3: 14 NIV
Brothers and sisters, I do not consider myself yet to have taken hold of it. But one thing I do; forgetting what is behind and straining toward what is ahead. I press on toward the goal to win the prize for which God has called me heavenward in Christ Jesus.
Do your kids see you reading your Bible as much as they see your face in your phone? UGH… guilty.
Let's challenge ourselves to focus on Christ. If we as parents are not focused on him and making him number one in our lives, then how in the world do we expect our children to do so?
Practice first, then they will see with their eyes what is important. Then preach it so they can be challenged to do the same. Again no one is perfect and bumps in the road will come, but how we respond and steer our children during those times will help them grow closer to Him.
Author:
Kids Ministry Lead, Faith Grand Detour
Read more...
---